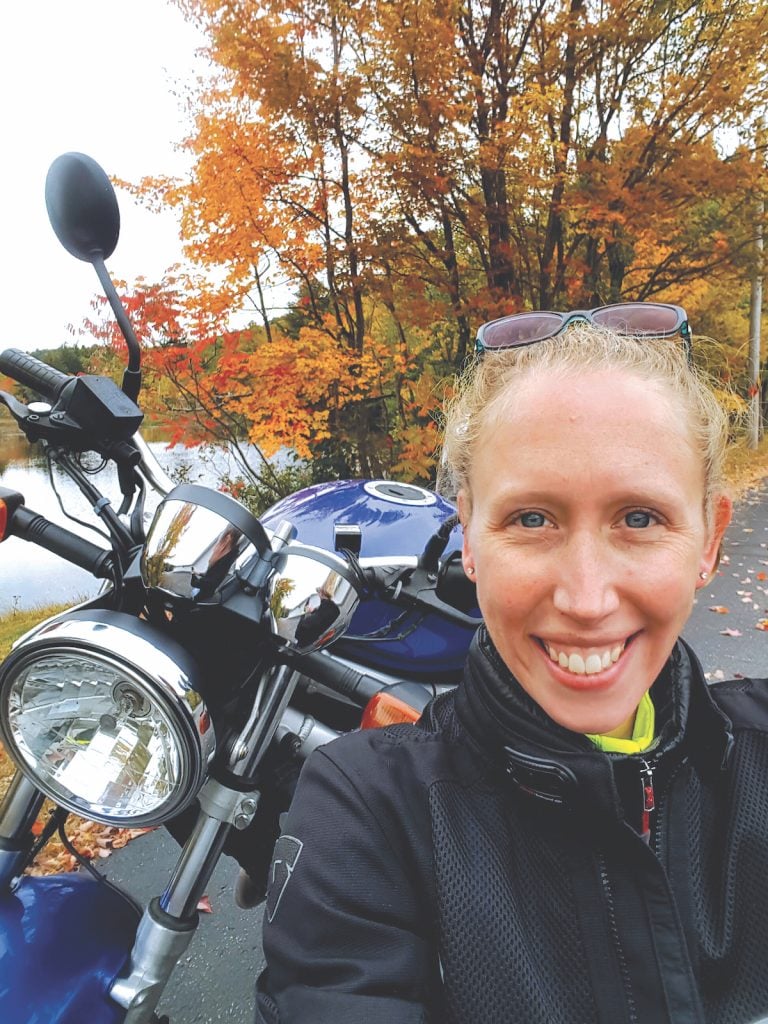 Each morning, Laura Beaulieu '08, MSE '09, hops on her SV650 motorcycle to make the 13-mile commute from South Boston to Hingham to work at the headquarters for Talbots, the retailer for classic women's apparel.
As director of analytics and customer data for Talbots, which has 500 stores across the country, Beaulieu is using her applied mathematics background to build the company's analytics structure to provide insights that guide marketing and sales efforts. She was drawn to the position three years ago, she says, because "the company was data-rich; it had a loyal customer base, strong IT partners, and a sincere passion for empowering women," providing for them "high-quality, classic styles."
So far, she has hired 10 new staff members, created new relationships with business partners, and "run hands-on proof of concept with all three major cloud providers," making it possible for Talbots to enhance customer service with machine learning. Beaulieu also has added major technology-based initiatives, including using spatial analytics to identify untapped opportunities for brick-and-mortar locations for Talbots stores.
At Talbots, Beaulieu says she's found a place to flourish—a job where she can combine her twin passions, fashion and math, and tap into her skills in both technology and management. "[I'm] passionate about team culture," she says, noting that she promotes her team's involvement in volunteer days, tournaments, summer barbecues, fantasy football in the fall, and holiday get-togethers in the winter.
In the future, Beaulieu plans to travel to at least 30 countries—but probably not on her motorcycle.
---
WSE alumni, we want to know what you're up to! Send us your professional news: [email protected].