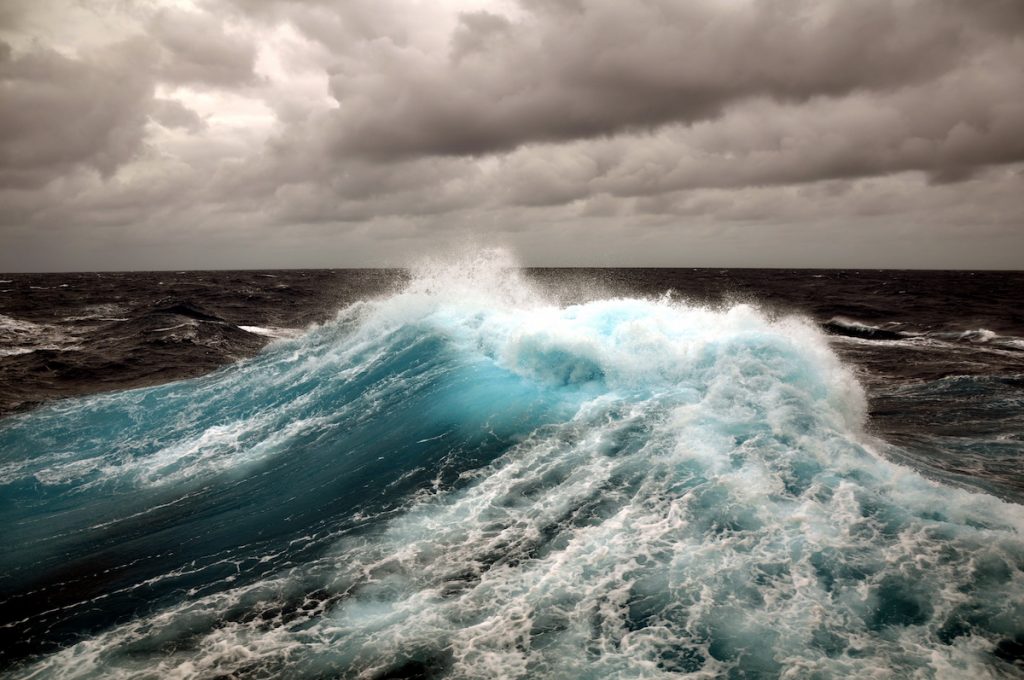 In the wake of hurricanes and other natural disasters, a loss of electricity not only disrupts transportation and shutters medical facilities, it also hampers the work of relief personnel. The months long effort to restore power to Puerto Rico following the 2017 hurricane season has led to renewed interest in finding innovative ways to get power grids back online quickly.
Umesh Korde, a research professor in the Department of Environmental Health and Engineering and an instructor and course developer in WSE's Engineering for Professionals programs, offers a possible new way to optimize recovery efforts: While efforts to repair existing infrastructure are underway, use mobile, floating, electricity-generating platforms capable of harnessing energy generated by ocean waves to begin to restore power to affected areas more quickly.
"Our thesis is that we could deliver energy to affected areas more quickly by rapidly deploying and daisy chaining multiple wave energy devices, and temporarily connecting them to shore," says Korde, whose innovative approach was published recently in Journal of Renewable and Sustainable Energy.
"The question we addressed here was, among all the different functions of time, what's the deployment sequence function that minimizes the total length of time that it takes to get sufficient power to restart the power grid for an island?"
When a hurricane strikes, damage to the affected area's power grid prompts other areas in the national grid to pitch in with electricity. But relatively small, isolated grids on islands like those of Puerto Rico often lack access to nearby functioning grids, which can lead to a complete shutdown of power.
"The situation in many cases is that they don't have access to enough spare electricity to turn themselves back on," Korde says. "So the generators could potentially provide enough to 'black-start' that grid."
Whether Korde's optimization plan can become reality depends on the availability of mobile wave generators. As of now, a handful of related projects produce energy around the world, but those generators are not mobile enough to be quickly deployed after hurricanes.
In the meantime, he hopes that his approach will provide other researchers looking to improve wave generator technology with ideas about how their technologies can be used in a broader sense to meet needs in the wake of disasters.