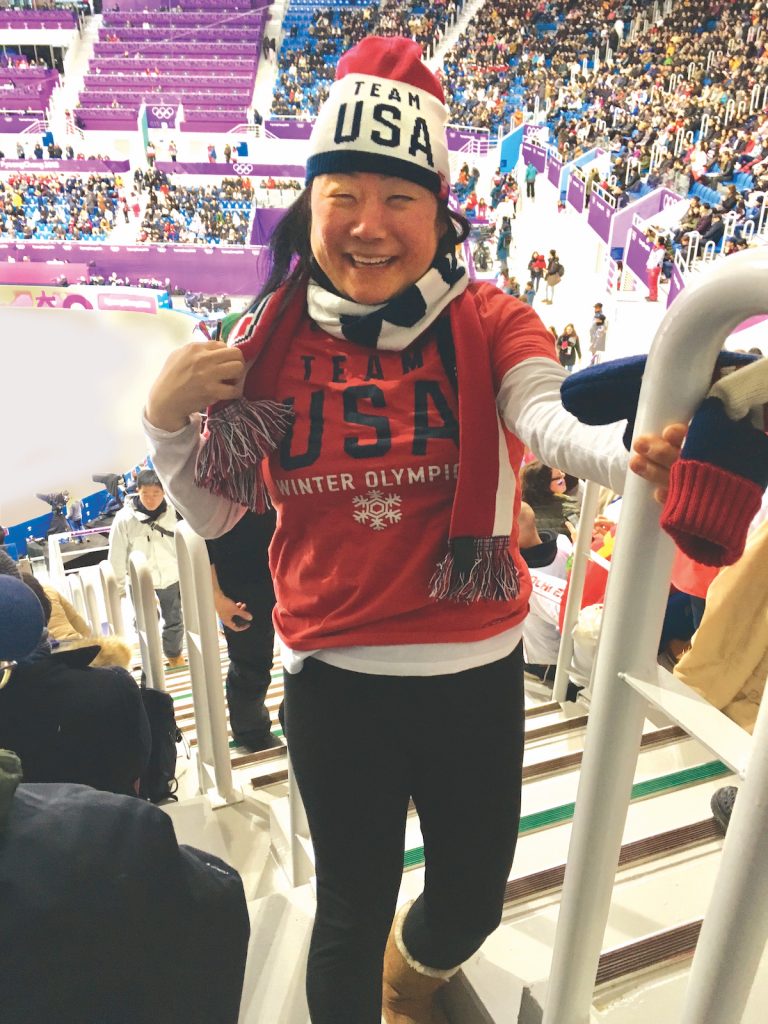 Brenda Yoo's lifelong motto is, "Why not try it?" And she's living that dictum now, working as a production accountant—a career that she had no experience in when she started 15 years ago.
Yoo '93 began in the field after leaving her family's photo developing business when the industry was beginning to shift from film to digital. She used her savings to move into an apartment on Manhattan's Upper West Side and started looking for work. A friend of a friend introduced her to someone who worked in the film industry. Soon, Yoo was interviewing for a job in his company's production accounting office, even though she had never done that type of work before.
"They said, 'All you have to do is be meticulous,'" Yoo remembers. Her first job was processing an insurance claim for the popular TV series The Sopranos. That gig kick-started a career doing accounting for TV shows and movies—including Girls, The Fate of the Furious, and BlacKkKlansman—in locations ranging from Atlanta to Bulgaria.
Yoo works on three to four productions a year, helping crunch numbers on costs, which could range from an extra day of production to the lead stuntman breaking his leg. She says these productions function much like the circus: Once a location is booked, fully functioning offices pop up in the blink of an eye, equipped with tables, phones, copiers, and other equipment. After a show wraps, these offices disappear just as quickly, turning buildings back into empty shells.
The itinerant lifestyle, and the need to constantly have to think on your feet, isn't for everyone, notes Yoo. But she says her undergraduate education at the Whiting School, where she majored in geography and environmental engineering, helped instill flexibility, a good work ethic, and critical thinking skills that she uses every day.
"Accounting doesn't have a sexy connotation, but it's helped me travel and make new friends around the world," Yoo says. "I can see myself doing this until I retire."