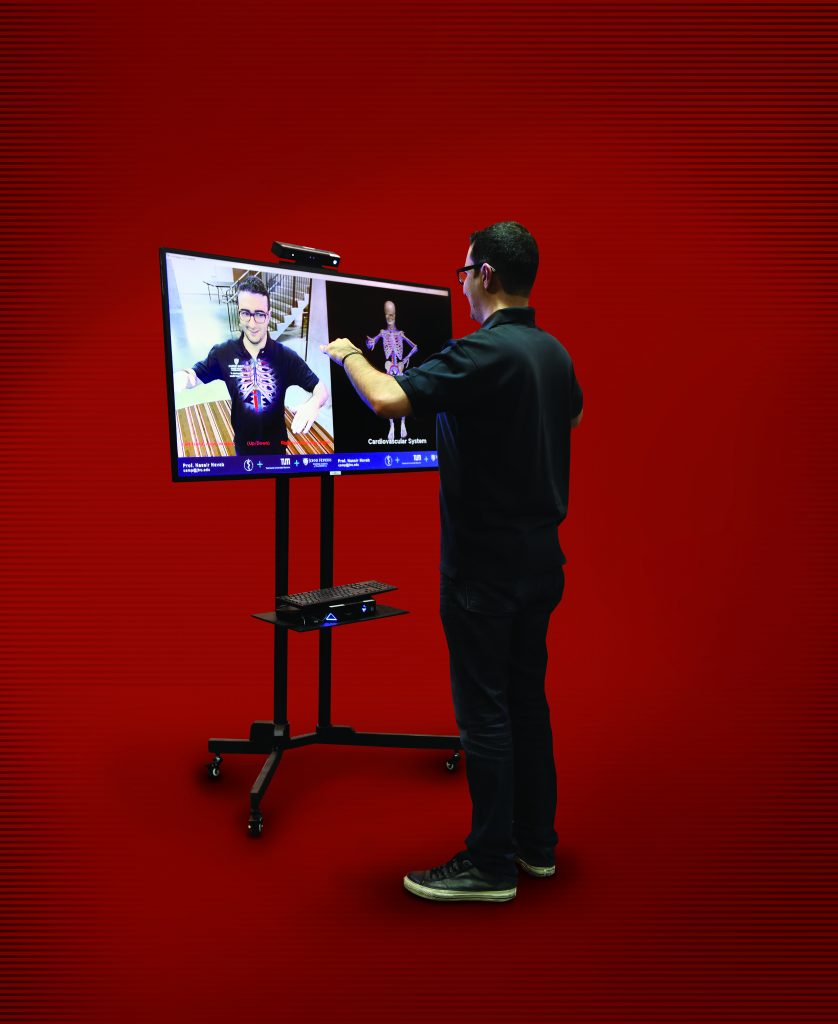 Stand in front of this "magic mirror," and it seems to peer beneath your skin, revealing bones, major organs, blood vessels, and muscles.
But the device—developed by a Whiting School of Engineering computer science professor—doesn't really perform X-rays on people. Instead, it inserts anatomically correct images of three-dimensional body parts within participants' outlines.
This high-tech tool is the brainchild of Nassir Navab, professor of computer science and director of the Computer-Aided Medical Procedures Lab, who developed it working with physicians at the Johns Hopkins University School of Medicine to help tomorrow's doctors learn anatomy.
---
Web Extra