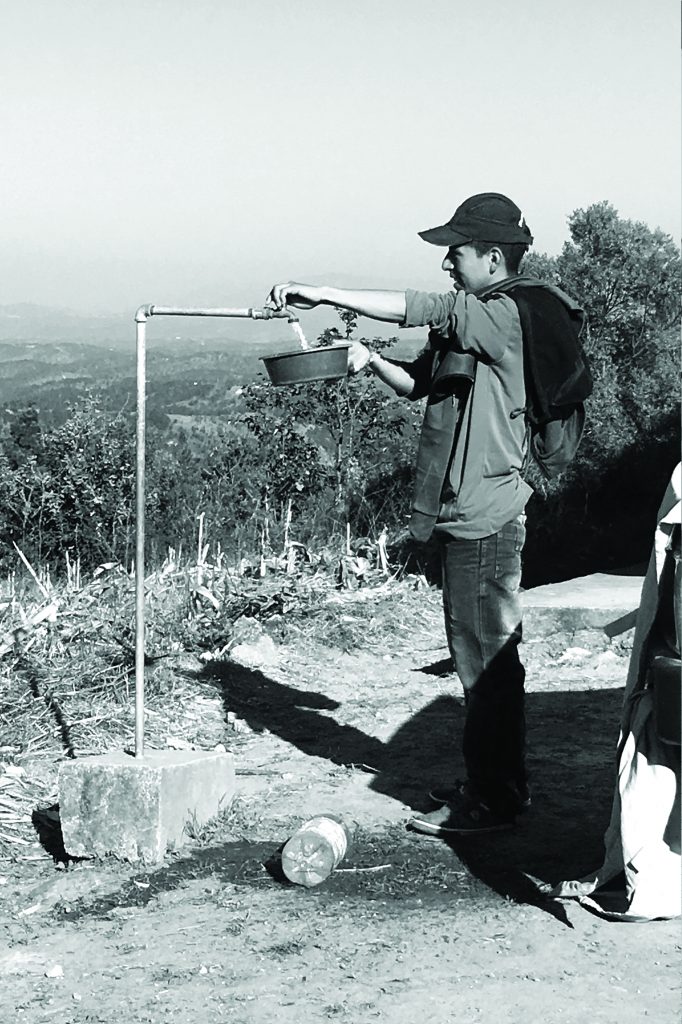 Residents of the tiny Guatemalan village of Chicorral used to struggle up and down a steep ravine to fetch water from a stream for cooking, bathing, and drinking. Thanks to a solar-powered pump installed a few years ago by members of Johns Hopkins' chapter of Engineers Without Borders, water now comes directly into their homes via a pipe.
But technology brings with it a new issue: how to use water responsibly so that there is always enough for everyone. (The solar-powered pump doesn't operate at night or when it is extremely cloudy.)
In January, the Johns Hopkins EWB team traveled to check the pump and to educate the villagers about conservation. "We visited homes to see how they were using water and talked about common-sense strategies, like not washing clothing on a cloudy day," says Bavisha Kalyan, EWB Guatemala project co-leader, who hopes that in coming years, Johns Hopkins EWB can return and install a second pump.