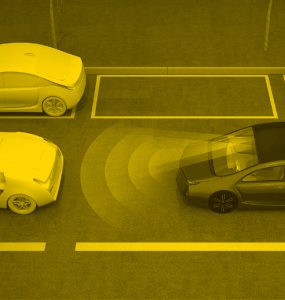 In May 2016, a driver was killed when a car, operating on autopilot, failed to slow when a tractor-trailer crossed into its lane. Further investigation looked into the role of the car's camera: It may not have been able to detect the white truck against the backdrop of a bright sky.
Looking for ways to alleviate this problem, Ralph Etienne-Cummings, Trac Tran, and Sang "Peter" Chin, all professors in the Department of Electrical and Computer Engineering, and former graduate student Jie "Jack" Zhang, MS '01, are developing a new kind of camera. Rather than each pixel encoding data from a single exposure and frame, as conventional digital cameras do, the pixels in this novel camera will each operate independently with their own exposures.
"Smart" signal processing will stitch the resulting image together, generating an image less likely to be over- or underexposed or blurred and more akin to what the human eye sees. To help usher this device toward commercial development and production, the three professors recently received a $70,000 award from the Louis B. Thalheimer Fund for Translational Research.