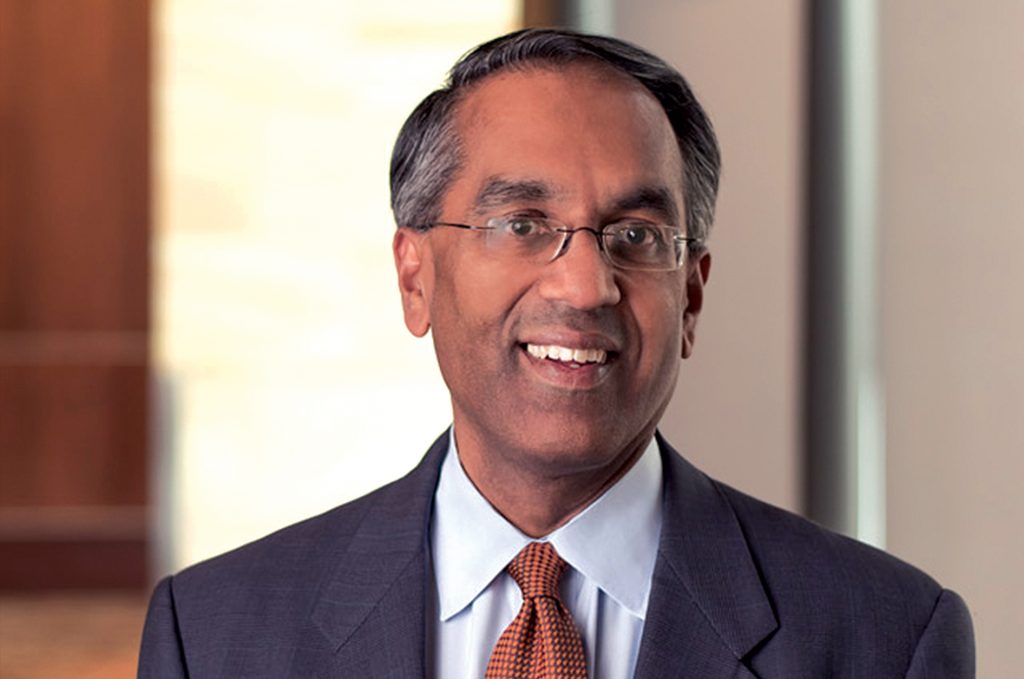 With two degrees in electrical engineering, Krishnan Rajagopalan '82, MS ' 83, wouldn't seem a likely candidate for CEO of a global executive search firm. But he credits the training he received at Johns Hopkins Engineering for helping him succeed in a career that has culminated in him being named president and CEO of Chicago-based Heidrick & Struggles International.
"At Hopkins, you learn how to disaggregate problems," Rajagopalan says. "You put them into bite-sized chunks, organize them, and then develop a solution."
An example: Rajagopalan says clients will often ask Heidrick & Struggles to find an executive who is "agile," a term that, while popular, is vague. So the firm breaks down what it believes to be component parts of a leader who can keep up with today's fast-paced world. Those qualities are, in the company's terminology, foresight, learning, adaptability, and resilience. Then, each of those qualities is broken down: Foresight includes the ability to simplify complex problems, think with solutions, and so on.
The analytical impulse extends to data as well. Rajagopalan recently co-authored an article for Heidrick & Struggles about creating algorithms by which online information about a young job candidate—interests, work products, connections—can be used to help predict the candidate's likelihood of success at the company. In isolation, the data only go so far. But objective information can help companies overcome inherent biases that may be restricting their pool of strong candidates, he says.
Rajagopalan's own career has taken some unexpected turns. He initially worked on commercial satellite communications with Harris, then was drawn to business. He earned an MBA from the University of Chicago and went to Wall Street. Looking for new intellectual challenges, he opted for management consulting. He worked for Price Waterhouse and A.T. Kearney before joining Heidrick & Struggles.
Heidrick & Struggles is one of the world's top five search firms, with 1,600 employees on four continents and annual revenue in excess of half a billion dollars.