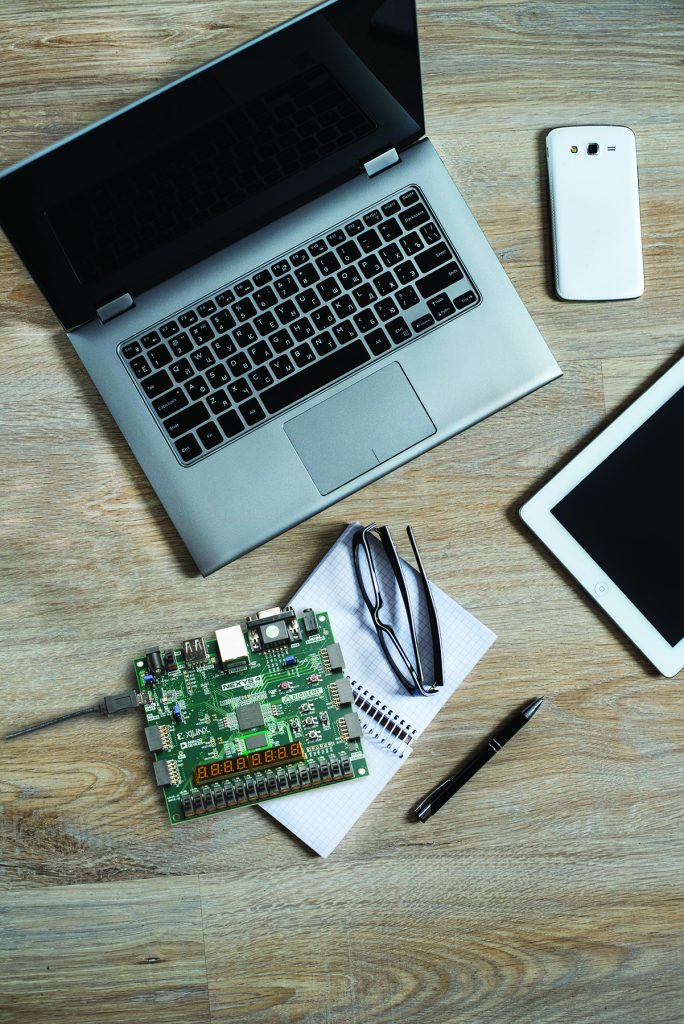 Can an online student in California take a Whiting School of Engineering lab class from home—just as he or she would take a traditional lab class? The chair of one online master's program seems to think so.
"We have two methods of bringing a hardware laboratory experience to our online students," says Brian Jennison, chair of the part-time Electrical and Computer Engineering program. In one, hardware development boards, like the one pictured, are mailed directly to students' homes. In the other, students control state-of-the-art instrumentation located on campus via a web browser, which allows them to measure data and perform analysis remotely.
Either way, gone are the days when online students stared longingly at their computer screens. Now, they're tinkering right along with us.