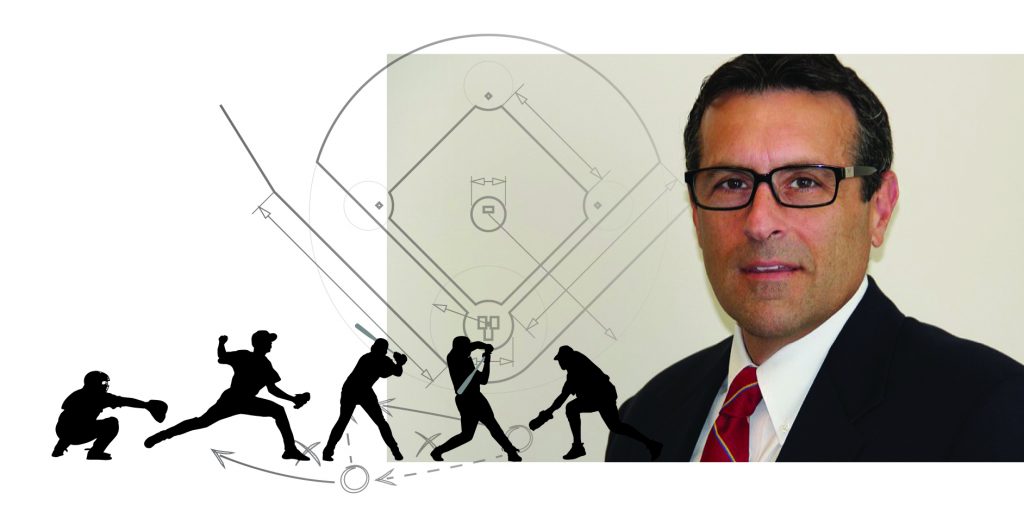 The spotlight in baseball tends to fall on the clutch moment, the final inning, the key at-bat with the game on the line. But players also reveal themselves when the team's got little to gain or lose.
"Not all at-bats during a season are of equal import," notes a team of Whiting School computer scientists led by Associate Research Scientist Anton Dahbura '81, MS '82, PhD '84, in a report. "Some players have been able to significantly improve their overall season statistics by maximizing their performance in situations in which the game isn't on the line."
The Whiting School team has added to the ocean of data-driven baseball statistics with what appears to be the first analysis of hitters' performance when their team is either just about guaranteed to win or hopelessly behind—what the authors call the "meaningless game situation."
Their analysis was based on statistics from four major league seasons, 2013 to 2016, and a sample of more than 9,600 games. Key findings: The 2016 king of the meaningless game situation (MGS) happens also to be the man voted the National League's Most Valuable Player: Kris Bryant, third baseman and occasional outfielder for the 2016 world champion Chicago Cubs. Bryant batted .292 in the regular season and finished in the top 10 in the league in several hitting categories. In MGSs with the Cubs ahead, Bryant hit .500 in those 52 at-bats, with six home runs and 21 RBIs. In his 84 at-bats in all MGSs—including those when the Cubs were behind—he batted .400.
Other players who also thrived in MGSs in 2016 include the Toronto Blue Jays' Edwin Encarnación, the Colorado Rockies' Carlos González, and the San Diego Padres' Yangervis Solarte, who all joined Bryant in the .400-MGS club.
Dahbura says the MGS statistic could play a role in contract talks, as it answers questions about when a player is doing most of his hitting. "Somebody is hitting .290," says Dahbura, "but is he piling up his average" when the hits don't matter? Dahbura asks. "When the game's really on the line, he may be a .240 hitter." The findings could also help coaches work with players who are performing much better in "meaningless" situations, he notes. "What's going on? Are they more relaxed in MGSs?"
Dahbura, who is one of four principal owners of the Hagerstown Suns, a minor league affiliate of the Washington Nationals, collaborated with undergraduate Evan Hsia and Jaewon Lee '16 on the statistical analysis. The research team has a website that tracks MLB leaders for the 2017 season in all MGS categories at www.mgsleaderboard.com.