Supported by a $9 million grant from the National Cancer Institute, a diverse team led by Johns Hopkins researchers has begun looking for new ways to attack one of the scariest traits of cancer: its frequent refusal to stay in one place.
The new funding, to be allocated over a five-year period, will enable scholars in physical sciences, engineering, applied mathematics, cancer biology, and other disciplines to pool their expertise to solve stubborn cancer-related mysteries.
The grant establishes one of the NCI's 10 new Physical Sciences-Oncology Centers at the Johns Hopkins Institute for Nanobiotechnology. It includes researchers from the Whiting School of Engineering and School of Medicine, along with collaborators from the Washington University School of Medicine, Penn Medicine's Abramson Cancer Center, and the University of Arizona.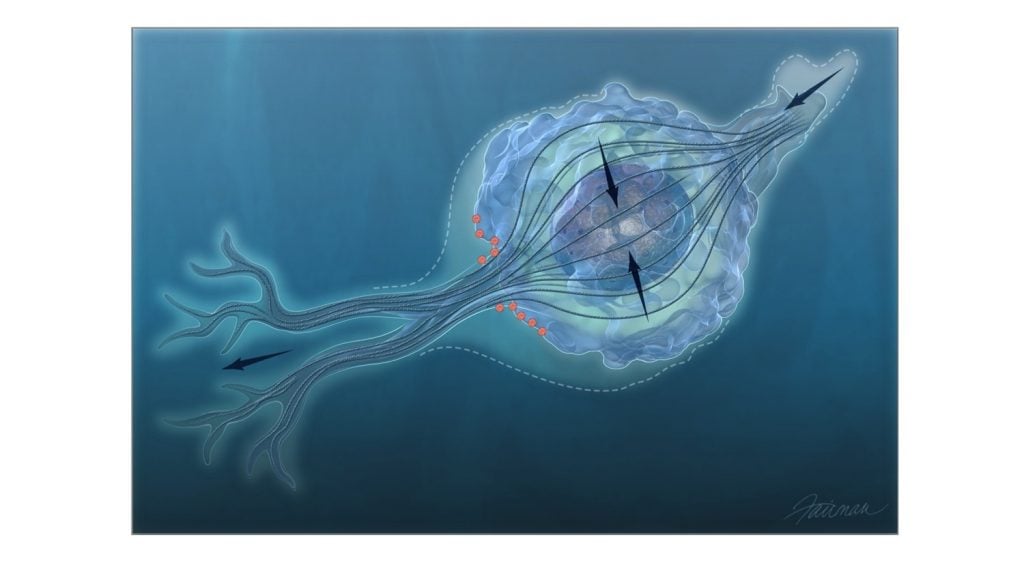 The center's goal is to figure out precisely how and why some cells break away from one tumor site and spread the disease to other parts of the body through metastasis. The researchers say the reason to focus on this process is simple: About 90 percent of human cancer deaths are caused by metastasis. Serving as director and principal investigator of the new center is Denis Wirtz, who is the university's vice provost for research, the Theophilus Halley Smoot Professor in the Whiting School, and a member of the Johns Hopkins Sidney Kimmel Comprehensive Cancer Center.
"Instead of looking at other aspects like tumor growth, I'll be working with my colleagues in the schools of Engineering and Medicine to uncover the physical underpinnings of cancer metastasis," Wirtz says. "The 'team science' approach in our center should result in the creation of new therapies targeting metastasis, the primary cause of human cancer deaths."
For instance, the researchers want to identify the physical and/or biochemical cues that cause cancers cells to break away from a tumor in the first place. Then, once the tumor cells receive this "go" signal, the researchers want to find out precisely how these runaway cells escape through a highly confined area of bone and tissue, traveling toward nearby blood vessels to hitch a ride to another part of the body.
"If we can get a much better idea of exactly how this chain of events works," Wirtz says, "then we can look for ways to disrupt the process and perhaps keep cancer from spreading.