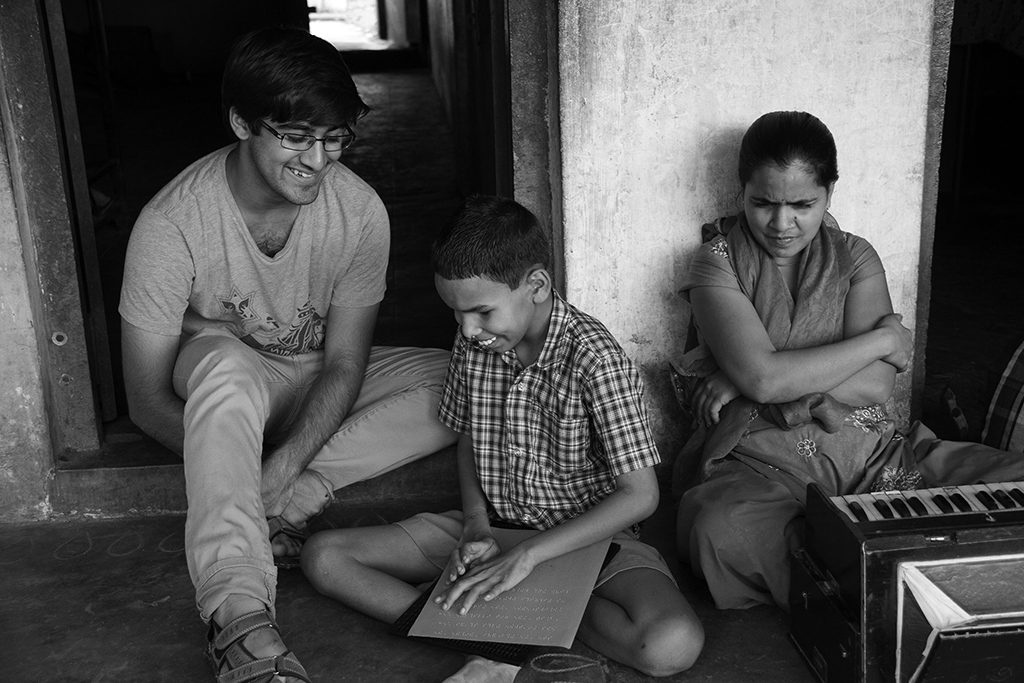 When Param Shah '18 traveled to the Himalayas in India on a service trip nearly three years ago, he was struck by the country's astounding beauty—and overwhelming need of some who live there.
"I saw that children and adults with disabilities did not have a voice in society and were not getting the medical attention they needed," says Shah, at right, a computer science student. "So I built a foundation that would use community-based medical intervention and education to help eradicate the stigma associated with disability in rural India."
Today, Lotus Life Foundation works on the ground with partners (hospitals and nonprofits) in rural India to provide children with disabilities with both medical treatment and education. Led by Shah, the group's founder and president, the nonprofit is run exclusively by college students, including six from the Whiting School of Engineering.
Engineering students Andrew Colombo '18 and Rohan Puppala '19 designed a walking gait trainer, slated to begin testing in India this year, which is beneficial for those with cerebral palsy, muscular dystrophy, and other muscular diseases. Its design is simple and cost-effective—making it easy to be reproduced by craftsmen in remote villages.