After actor Charlie Sheen disclosed his HIV-positive status on NBC's Today show last November, millions took to the Internet to find out more about HIV, according to a new study led by computer scientist Mark Dredze and two Whiting School alumni.
The multi-institution study, published Feb. 22 by JAMA Internal Medicine, found record highs in domestic news coverage of HIV and in Google searches for information about HIV and HIV prevention soon after Sheen's announcement.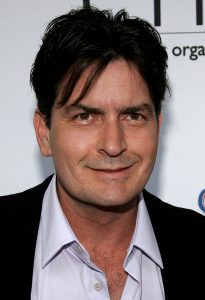 "Charlie Sheen's disclosure was potentially the most significant domestic HIV prevention event ever," says study co-author Dredze, who has been a leader in the study of online data to monitor the spread of flu cases, mental illness trends, and other health topics. He worked with lead author John Ayers, SPH, PhD '11, at the San Diego State University Graduate School of Public Health, and Benjamin Althouse, SPH, PhD '14, at the Institute for Disease Modeling and the Santa Fe Institute.
The team turned to public archives for news media trends, using the Bloomberg Terminal and Google Trends to collect data describing HIV and HIV prevention engagement since 2004. "This big data strategy allowed us to provide a formative assessment of the potential impacts of Charlie Sheen's HIV-positive disclosure at no cost," says Althouse, data architect of the study.
The day of Sheen's disclosure coincided with a 265 percent increase in news reports mentioning HIV—97 percent of which also mentioned Sheen—archived on the Bloomberg Terminal, even though HIV-related news reports have been in historic decline. An additional 6,500 stories were reported on Google News alone. This placed Sheen's disclosure among the top 1 percent of historic HIV-related media events.
Sheen's disclosure also corresponded with the greatest number of HIV-related Google searches ever recorded in the United States on a single day, Ayers says.