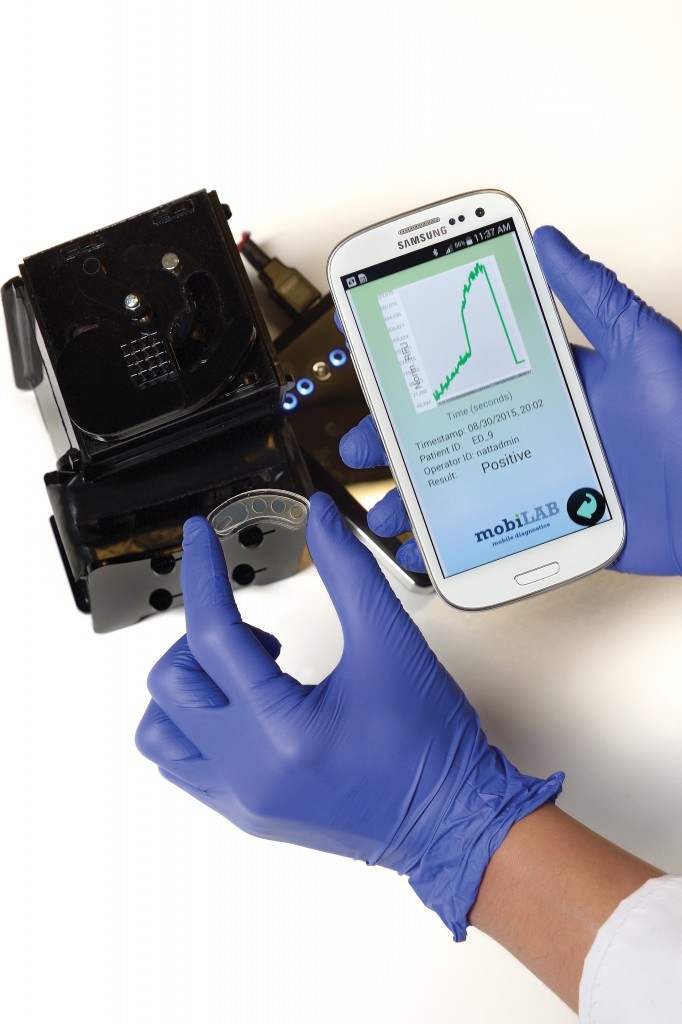 Chlamydia has become one of the most common sexually transmitted disease in the United States, generating an astounding 4 million to 8 million new cases each year, according to the Centers for Disease Control and Prevention.
If only there were an app for diagnosing chlamydia over the phone so patients wouldn't have to leave home. This idea could be close to a reality, says mechanical engineering professor Tza-Huei "Jeff" Wang.
He and his colleagues recently debuted a device that slips over a cellphone and uses a custom app to process patient swab samples to diagnose chlamydia. A microfluidics cartridge inside runs a nucleic acid amplification test that can confirm or deny a chlamydia diagnosis in less than an hour.
The researchers proposed that with some tweaks, this device—currently the size of a small coffee cup—might eventually be small enough for practical home use.