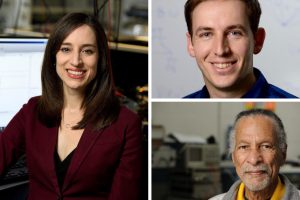 Three primary Department of Electrical and Computer Engineering faculty members – Associate Professor Susanna Thon, Assistant Professor Enrique Mallada and Professor James West – have joined the newly created Johns Hopkins University Ralph S. O'Connor Sustainable Energy Institute (ROSEI).
All three have joined as affiliated researchers, while Thon is also a member of ROSEI's seven-person Leadership Council.
The institute was formed with a $20 million gift from the estate of trustee emeritus and alumnus Ralph S. O'Connor. ROSEI will serve as the university's interdisciplinary home for ongoing research and education aimed at creating clean, renewable, and sustainable energy technologies. The establishment of the institute is part of a 10-year, $75M investment by the university in energy-related research and education
Click here to learn more about ROSEI.