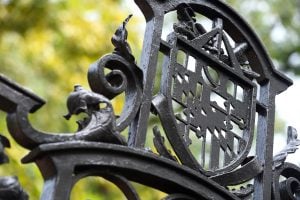 The results of a multi-year collaboration involving ECE Professor John Goutsias were recently published in Nature Biomedical Engineering.
The group used mathematics to uncover a likely key genetic culprit in the development of acute lymphoblastic leukemia (ALL). ALL is the most common form of childhood leukemia, striking an estimated 3,500 children and teens each year in the United States alone.
"The main outcome of this work was the formulation of a new biological hypothesis that could explain diversity in the genetic origins of ALL and lead to a better understanding of the role of stochastic epigenetic regulation in this disease," Goutsias said. "Future biological validation of this hypothesis can lead to the development of new treatments and drugs for better managing pediatric ALL and possibly saving lives."
Goutsias collaborated on this project with Michael Koldobskiy, a pediatric oncologist and assistant professor of oncology at the Johns Hopkins Kimmel Cancer Center, as well as Andrew Feinberg, a Bloomberg Distinguished Professor at the Johns Hopkins University School of Medicine, Whiting School of Engineering and Bloomberg School of Public Health.
Goutsias supervised and developed many aspects of the research for this project, most specifically the development of the information-theoretic and computational approaches used, as well as the analysis and interpretation of the data. He did this with two members of his group, Garrett Jenkinson and Jordi Abante.
Click here for a news release from Johns Hopkins Medicine about this research.