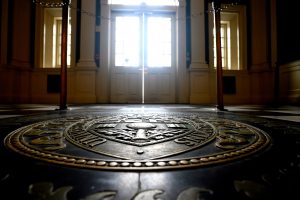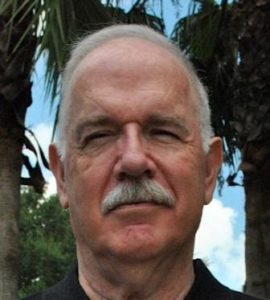 What made you choose Johns Hopkins?
I was born in Baltimore and grew up there, so I knew of the Hospital and University. I cannot remember now if I knew any one particular detail at the time, only that it was a very highly regarded school. It was just always the place I wanted to go.
Were you involved in any research in the department?
Nothing that comes to mind from my undergraduate years. As a grad student – only the work (Nonlinear Systems) leading to my degree. Aside from my degree work, I was either a lab assistant in one of the EE day school lab courses or an instructor in the Evening College.
Do you have any memories that stand out from the classroom or lab?
I was fortunate to have great professors; just to name a few – Bill Huggins, Willis Gore, Roger Westgate, Fred Davidson, Wilson "Jack" Rugh (who became my thesis advisor). Going into my senior year, I was not planning on going for a higher degree. But the EE faculty, including those listed above, held a session for the seniors and told the stories of their careers. And that is what changed my mind.
A few of us had an interesting project our senior year (71 – 72). One department (I think it was Chemistry) needed a computer to control an experiment. This was well before even the most primitive PCs existed. They had acquired a D17B – which was the guidance computer for the obsolete Minuteman I missile. It was large, took a lot of power, and probably had less computing power than the later handheld calculators. This was in 1971 and the system was already obsolete then. We had to design and build the power supply and all of the interface circuitry (lights and switches and a bit of digital logic) so that we could enter and run simple programs and get results. And we got it working! By then the other department had acquired a more suitable computer from another source. Even so, it was quite an interesting hands-on experience.
As a graduate student, I can still remember standing up in front of the classroom in Ames Hall that was filled with 20 or 30 men, all older than me, to deliver my very first lecture in an evening college course.
More generally: how did you get interested in electrical and computer engineering?
Around the time that I was born, my father was taking the National Radio Institute correspondence course for Radio and Television Repair. Consequently, I grew up in a house where part of the basement was full of electronic equipment, vacuum tubes (that's definitely going back quite a few years) and all of his course material. So, I always had an interest in electronics.
I had all sorts of interests in the physical sciences, never in the biological. At one point in my teens, I was really into astronomy, so I could have followed that line instead.
Unlike today, where children are exposed to computers at a very young age, I had no real contact with computers until I arrived at Hopkins. There were no such things as home computers. Computers were massive devices that you only saw on TV or in the movies. I took a programming course the second half of my freshman year. We submitted out programs, in BASIC, on punch cards to be run on the computer located in the library and your results returned hours later.
How has life been after graduation?
After receiving my Ph.D., I went to work at Martin Marietta Laboratories which overlooked I-95 over near UMBC. At the Labs, we worked on problems connected to the five divisions of Martin Marietta: Aerospace, Aluminum, Aggregates, Chemicals, and Cement. Quite a variety of projects over the years. Then occurred the merger of Lockheed and Martin Marietta to form Lockheed Martin. As a consequence, the Laboratories was closed at the end of 1995 and I transferred to Missiles and Fire Control in Orlando.
Now retired.
I have had a life-long interest in science fiction, which began in the third grade. I have written two non-fiction books about science fiction and am currently working on a third. Self-published. The first book was The Great Heinlein Mystery, which looked at the claim by science fiction author Robert Heinlein that one of his early stories contained a fictional device that served as the inspiration for a real naval system used during World War II.
The second book is An ASTOUNDING War, which looks at the connections between science fiction and World War II, using the magazine Astounding Science-Fiction as the point of focus. The book in process looks at the connection between science fiction and inventions.
Do you have any advice for aspiring electrical and computer engineers?
I guess it is true in any field, but I look back to the tools that we had available to us in the 1960s and 1970s and then marvel at what is available now. Today's students have more science and technology to cope with, but also many more opportunities. On a campus visit several years ago, I was in Hackerman Hall and looked down at the lab area where robotics work was being done. My reaction was that if something like that had existed when I was there, it would have been necessary to physically force me out of the lab each evening. My advice is to try to make the maximum use of the tools and resources that are now available to you.