ECE prepares for the 25th annual Telluride Neurpmorphic Cognition Engineering Workshop
April 19, 2018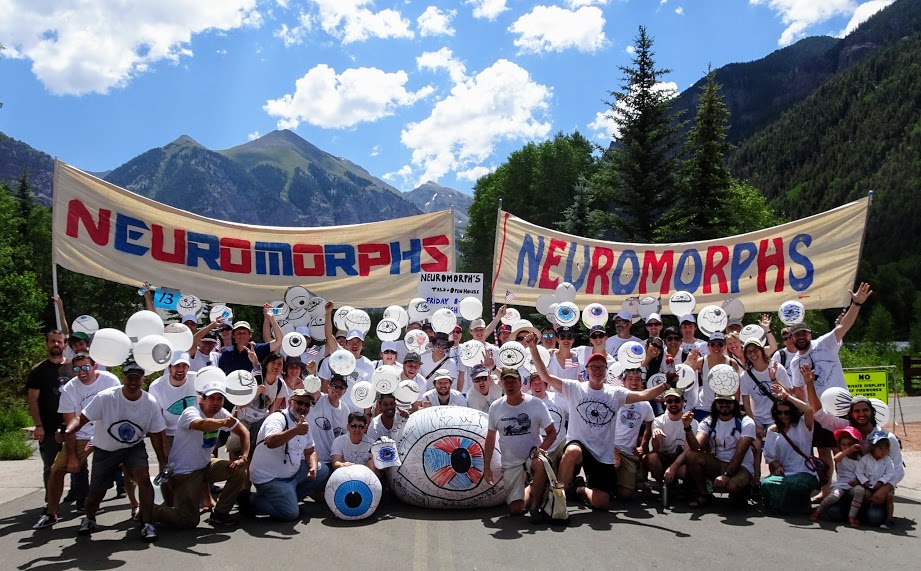 This July, the annual Telluride Neuromorphic Cognition Workshop will take place in Telluride, Colorado. This 3-week workshop brings together experts in neuroscience, machine learning, electrical engineering, signal processing, cognition, and robotics. This year's workshop theme is Embodied Perception and Action.
This year's topics are Prediction and Surprise in Natural Sound Processing: Comparing DNNs to the human brain; Building applications with Braindrop—a novel neuromorphic chip for embodied perception and action; Cognitive Agents that Learn in the Wild; and Fundamentals of Event Sensor Signal Processing.
The workshop takes a multidisciplinary approach and interweaves tutorials, research lectures, and hands-on project work.  Teams work on projects that fall under the workshop's topic areas.
A highlight of the 3-week workshop is participation in the town's Fourth of July parade. Workshop attendees participate in the parade every year, designing t-shirts and creating props to use during the parade.