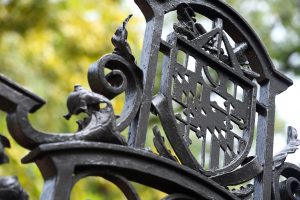 Shoumyo Majumdar, is a Materials Science and Engineering PhD graduate, from the Translational Tissue Engineering Center at Johns Hopkins University, under the guidance of Dr. Jennifer Elisseeff. He is from New Delhi, India and obtained his Bachelor of Engineering degree in Biotechnology from RV College of Engineering, Bangalore, India. He has received his Master's in Science and Engineering degree in Biomedical Engineering from Johns Hopkins University, focusing on the development of bioinspired corneal implants in the Elisseeff Lab. Multidisciplinary research in biological scaffolds and crosslinking with extensive experience in formulation, optimization, testing of novel biomaterials.
---
How did you get interested in materials science and engineering? What interests you the most about the field?
My interest stems from my long-standing passion for healthcare and engineering – to develop effective treatment solutions for patients through biologically inspired systems, implantable devices, and drug carriers.
What made you decide to come to Johns Hopkins?
Johns Hopkins University is world renowned for the scientific research in the medical field and the access to a multidisciplinary diverse team of experts, scientists, clinicians, and professors was an opportunity that I simply had to take full advantage of.
What research were you involved in during your time in MatSci? What was your role?
My research projects focused on creating biologically inspired biomaterials that mimicked the structure and function of human tissues. Specifically, my main projects were focused on ocular applications – the reconstruction of tissues in the eye so as to cure blindness.
What impact do you hope to make through your research?
These could one day lead to custom designed organs for transplantation, obviating reliance on organ donors. This would, no doubt save many lives, and dramatically increase the quality of life for a large section of the population.
Outside of lab and class: were you involved with (groups, organizations, intramurals, etc.)?
Grad school kept me busy with lab work, experiments, data analysis, and assignments. I did serve as the Treasure for the GRO for a couple of semesters and participated in professional development courses such as Medical Entrepreneurship Program and PitchPerfect. I was also a passive member of several other groups such as IGSA.
What sort of impact do you hope to have either as an engineer or in a STEM field?
I hope that the work I do can be translated from benchtop to bedside – into technologies and platforms that can bring real, tangible healthcare improvements to society, leading to a positive impact on the quality of life in patients around the world. I also hope to help in making these technologies accessible to a wide population, unrestricted by socio-economic status.
What are your plans or goals after graduation?
I plan on working in industry. This will allow me a broader knowledge of the way the medical device/pharma industry works while still contributing scientifically to the medical field. I am currently working with Otomagnetics, an exciting Maryland start-up, developing and commercializing a magnetic injection delivery system to non-invasively deliver effective therapy to difficult-to-reach targets in the body such as the inner ear, or the back of the eye, without the use of needles or surgery.