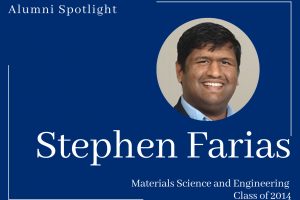 DiPole Materials, a start-up co-founded by JHU MatSci and ECE faculty and co-lead by alumni ('14) Stephen Farias, is producing nanofiber filter materials for PPE masks intended for essential workers including police, bus drivers, grocers. The start-up specializes in contract manufacturing and commercial development of nanomaterials for a variety of customers, helping translate their research and lab work into full production for real-world applications. As the COVID-19 pandemic sweeps across the US, DiPole's facilities and staff are working around the clock to help equip essential workers who aren't able to regularly receive PPE replenishments.
Filtering masks, like the N95s currently in short supply, are considered superior to cloth or surgical masks as they not only prevent the spread of germs by inhibiting the mask-wearer from spreading droplets, but also help prevent the mask-wearer from inhaling droplets in the air from others around them. In order to achieve this the filter must make a challenging and tortuous path for particles as small as 300 nm to traverse while allowing air to pass through. This germ-blocking filter makes access to N95 and other high-quality masks critical for essential workers whose work puts them in contact with potentially infected people. By reverse-engineering the filter on an existing N95 and N99 mask, DiPole scientists were able to determine how best to mimic the materials combinations required to develop replacements at multiple levels of filtration. They then used their existing expertise to test and optimize materials processing conditions to build their own manufacturing capabilities in house.
The new challenge was now to get a manufacturing plant out of a small startup lab. DiPole's electrospinning equipment is designed to work only 1-2 hours continuously and requires skilled supervision to maintain production. In order to do the most good in supplying the critical material, running the machines 24 hours, 7 days a week was a top priority.
"We put a call out to engineers asking them to help with this goal and we had an overwhelming positive response," said Farias.
The equipment and manufacturing protocols were updated using the insight from the engineers and production ramped from 2-3 square feet of filter material a day at the start to about 400 square feet per day within a week. DiPole now produces enough materials for thousands mask filters a day.
The process of converting DiPole's facility and machinery to mask filter production was complicated but made faster by collaboration between workers with different backgrounds. Currently, there are eight two-operator teams working shifts around the clock to produce as many mask filters as possible. Employees include graduate and undergraduate students from JHU, College Park, and UMBC who are being compensated for their work by non-profit style loan procured by DiPole.
"We're really happy to contribute to the local need and supply and to be giving paid hands-on industrial experience to students during a difficult time," said Farias.
For more information or to contact DiPole's medical mask filter materials production, visit their webpage: https://www.dipolematerials.com/