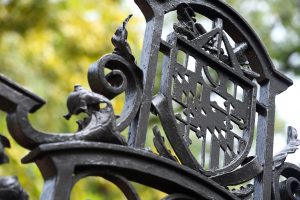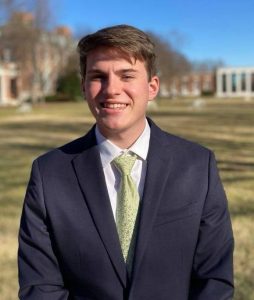 Bruce Enzmann ('22) has been awarded the Goldwater Scholarship, awarded to college sophomores and juniors who show exceptional promise of becoming the nation's next generation of research leaders in the field of natural sciences, mathematics and engineering.
Recognized for his work in Hai-Quan Mao's laboratory group, Enzmann is a member of an undergraduate research team there. Currently, he is working on designing bendable, suturable, funnel-shaped nerve conduits to prevent axonal escape and subsequent neuroma formation while encouraging functional recovery for peripheral nerve repair through targeted muscle reinnervation.
"I would like to thank Professor Hai-Quan Mao and Professor Orla Wilson for their continued support, guidance and dedication to scientific inquiry," says Enzmann. "I also want to express gratitude for my teammates Michael Lan ('21) and Anson Zhou ('23) for their collaboration and hard work during my time at Hopkins."
Enzmann also credits Claudia Loebel and Jason Burdick of UPenn for their guidance and to Kathleen Barry of the Barry Goldwater Scholarship and Excellence in Education Foundation for his achievement. The scholarship will go towards supporting Enzman through his senior year at Johns Hopkins University.