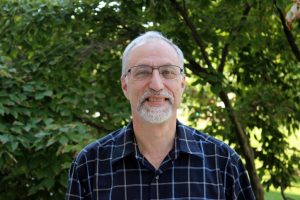 Greetings from Maryland Hall and Homewood campus!
After what felt like a forever, students and faculty are back in-person in classrooms and at lab benches in the Department of Materials Science and Engineering. At the start of the 2021 spring semester, we had all settled into life at home, making the best of the situation with innovative solutions for online learning and distanced labwork. By the end of it and thanks to falling COVID-19 case numbers, we enjoyed outdoor but in-person graduation celebrations honoring numerous high-achieving students. Now, we're returning to before-COVID routines but big changes at DMSE will make fall 2021 anything but routine!
Ensuring the safety of our students and faculty has helped push us into the future of remote learning with all classrooms and labs being outfitted with the latest in enhanced learning technology. This fall we will also celebrate the relocation and invigoration of the Materials Characterization and Processing facility, under the direction of Mitra Taheri, located in the historic and newly renovated Stieff Building. The grand opening will take place later in October and will coincide with the launch of the MCP's new website.
Speaking of new websites – and you may have noticed – the DMSE website has been completely reimagined as part of the Whiting School of Engineering initiative to increase visibility online and around the world. As always, DMSE research continues to thrive with many exciting new projects on the horizon as well as new technology like the first of its kind Advanced X-ray Imaging of Materials (AXIOM) in Todd Hufnagel's lab.
All of these additions and improvements are only the beginning of what we hope to be a transformative decade for DMSE. We hope you will continue to stay connected and support the department as we explore new ideas for outreach and strive even harder to equip students with a foundational engineering education and exceptional research experiences, forging a new age of materials.
For more information about the future of the department, register for our coffee talk with the chair event on November 17th.