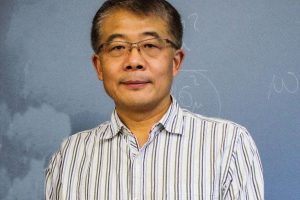 Mingwei Chen, professor of materials science and engineering, is among the 6,938 individuals on the annual Highly Cited Researchers list compiled by Clarivate Analytics. Using qualitative and quantitative analysis to identify researchers from across the globe whose work holds broad influence, the list is drawn from highly cited papers that rank in the top percentile of citations for field and publication year over the past decade. Chen studies the relationship between structure and properties of advanced materials, particularly non-equilibrium and nanostructured materials and his pioneering contributions that have landed him on this list include twinning in nanocrystalline aluminum, the development of angstrom beam electron diffraction for local structure of amorphous materials, and applications of nanoporous metals for energy storage.
Celebrating research achievement in 21 fields within the sciences and social sciences, the Highly Cited Researchers List uses Essential Science Indicators, or ESIs, to limit the disadvantages of early- and mid-career scientists. This year, Clarivate extended the qualitative analysis of the list to address concerns about potential misconduct, including plagiarism and falsified peer review.
Of the 6,938 individuals named to the list, 2,764 come from the United States—roughly 38% of the list. Johns Hopkins ranks 12th among global institutions in terms of number of researchers named to the list, and it is one of 51 institutions that is home to 26 or more Highly Cited Researchers.
The 56 Johns Hopkins Highly Cited Researchers and their ESI categories are:
Marilyn Albert, School of Medicine (neuroscience and behavior)
Robert Anders, School of Medicine (cross-field)
Stefan Baral, Bloomberg School of Public Health (cross-field)
Charles Bennett, Krieger School of Arts and Sciences (space science)
Chris Beyrer, Bloomberg School of Public Health (cross-field)
Robert Black, Bloomberg School of Public Health (clinical medicine)
Michael Blaha, School of Medicine (cross-field)
Julie Brahmer, School of Medicine (clinical medicine)
Karen Carroll, School of Medicine (cross-field)
Mingwei Chen, Whiting School of Engineering (materials science)
Kimberly Christian, School of Medicine (cross-field); ¬Note: Christian is now a faculty member at the University of Pennsylvania)
Josef Coresh, Bloomberg School of Public Health (clinical medicine)
Chi Van Dang, Bloomberg School of Public Health (cross-field);

 

Note: Dang was scientific director at the Ludwig Institute of Cancer Research at the time of the list's publication, and is not included in Johns Hopkins' official count of 56 researchers
Ted Dawson, School of Medicine (cross-field)
Valina Dawson, School of Medicine (cross-field)
Shima Hamidi, Bloomberg School of Public Health (social sciences)
Justin Hanes, School of Medicine (pharmacology and toxicology)
Laura Ensign-Hodges, School of Medicine (pharmacology and toxicology)
M. Daniele Fallin, Bloomberg School of Public Health (cross-field);

 

Note: Fallin is now the James W. Curran Dean of Public Health at the Rollins School of Public Health at Emory University
Andrew Feinberg, School of Medicine (cross-field)
Ralph Hruban, School of Medicine (clinical medicine)
Elizabeth Jaffee, School of Medicine (cross-field)
Kenneth Kinzler, School of Medicine (cross-field)
Sabra Klein, Bloomberg School of Public Health (cross-field)
Daniel Laheru, School of Medicine (cross-field)
Dung Le, School of Medicine (cross-field)
Justin Lessler, Bloomberg School of Public Health (cross-field);

 

Note: Lessler is now a member of the faculty at the University of North Carolina
Frank Lin, Bloomberg School of Public Health (cross-field)
Yayuan Liu, Whiting School of Engineering (cross-field)
Lisa Maragakis, School of Medicine (social sciences)
Nickolas Papadopoulos, School of Medicine (cross-field)
Drew Pardoll, School of Medicine (clinical medicine)
Edward Pearce, School of Medicine (immunology)
Erika Pearce, Bloomberg School of Public Health (immunology)
Kenneth Pienta, School of Medicine (cross-field)
Jonathan Powell, School of Medicine (cross-field);

 

Note: Powell is now the head of oncology at Calico Life Sciences
Adam Riess, Krieger School of Arts and Sciences (space science)
Jeffrey Rothstein, School of Medicine (neuroscience and behavior)
Steven Salzberg, Whiting School of Engineering (biology and biochemistry)
Michael Schatz, Whiting School of Engineering (cross-field)
Bradley Schlaggar, School of Medicine (neuroscience and behavior)
Gregg Semenza, School of Medicine (cross-field)
Janet Siliciano, School of Medicine (cross-field)
Robert Siliciano, School of Medicine (cross-field)
Hongjun Song, School of Medicine (neuroscience and behavior);

 

Note: Song is now a faculty member at the University of Pennsylvania
Elizabeth Stuart, Bloomberg School of Public Health (social sciences)
Mark Sulkowski, School of Medicine (clinical medicine)
Janis Taube, School of Medicine (clinical medicine)
Suzanne Topalian, School of Medicine (cross-field)
Juan Troncoso, School of Medicine (cross-field)
Bert Vogelstein, School of Medicine (cross-field)
Jeremy Walston, School of Medicine (cross-field)
Janet Weiland, Krieger School of Arts and Sciences (space science)
Daniel Weinberger, School of Medicine (cross-field)
Christopher Wolfgang, School of Medicine (clinical medicine);

 

Note: Wolfgang is now the director of the Division of Hepatobiliary and Pancreatic Surgery in the Department of Surgery at NYU Langone Health
Lei Zheng, School of Medicine (cross-field)