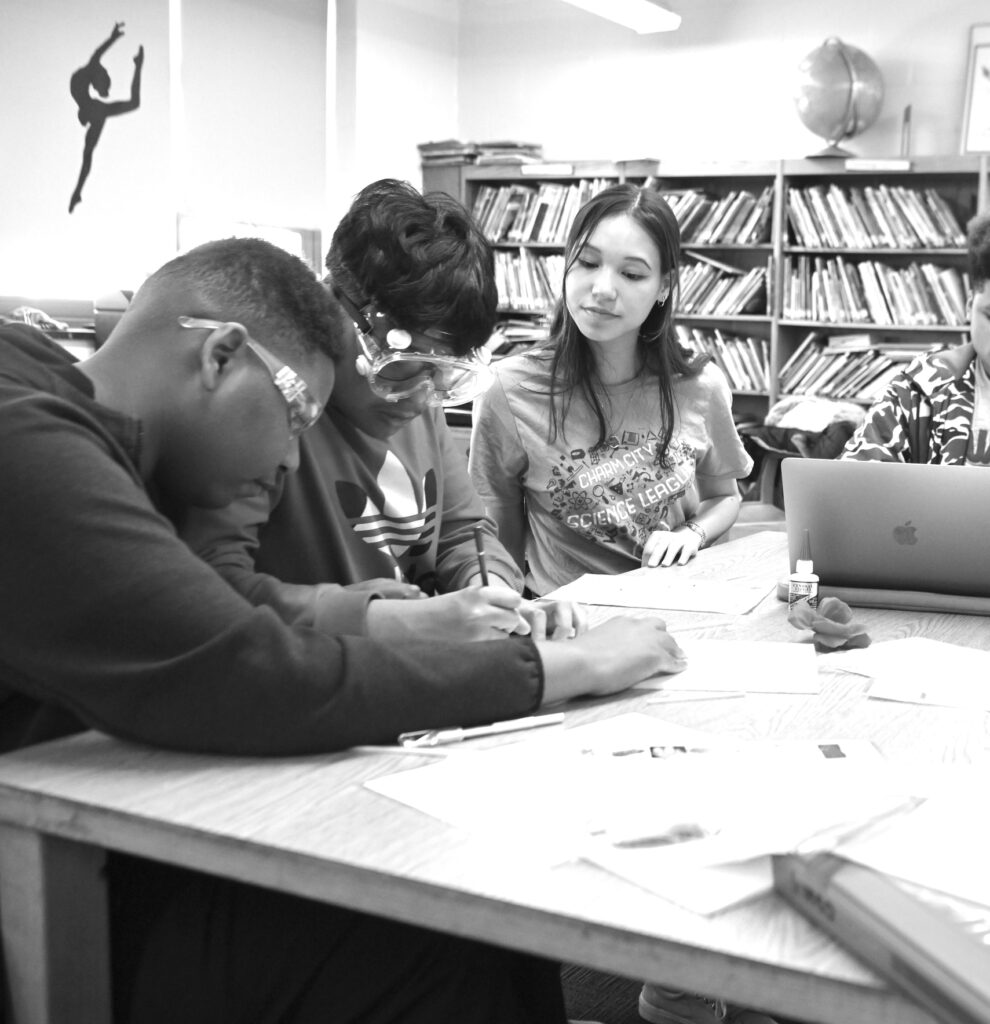 Some of Emily Sperring's best high school memories involve Science Olympiad, a series of regional, state, and national competitions challenging students on knowledge in areas ranging from engineering and chemistry to biology and Earth science.
So when she came to Johns Hopkins to study environmental health and engineering three years ago, she began to mentor Maryland Science Olympiad teams at nearby schools, including Barclay Elementary Middle School.
For an hour after school each week, Sperring guides the seventh- and eighth-grade students as they build balsa-wood bridges and gliders, scrutinize rocks and minerals, study the solar system, use forensics to solve fictional crimes, and more. The energetic eight-member team triumphed in the Maryland Science Olympiad's March regional competition, qualifying for the statewide event in April.
"It is incredible how passionate and motivated these children are," says Sperring. "But apart from their incredible performance as competitors, they love telling me about random cool science stuff, so I learn a lot from them, too." Sperring is one of about 70 Johns Hopkins students mentoring Baltimore City students in STEM through the Charm City Science League this year. Mentors work with teams at a dozen city public schools, logging more than 1,500 volunteer hours.