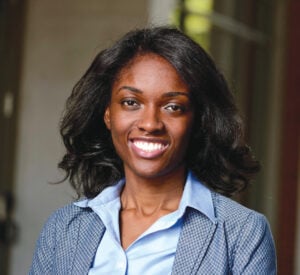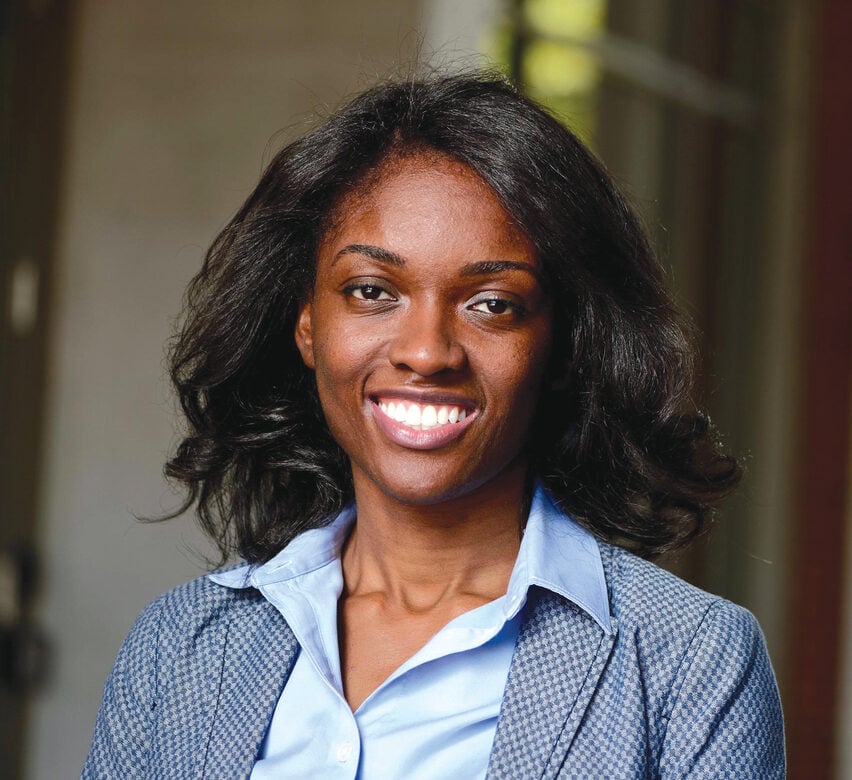 For groundbreaking research in imaging technologies to improve breast cancer detection, Muyinatu Bell, the John C. Malone Associate Professor in electrical and computer engineering, was named an inaugural recipient of the Chan Zuckerberg Initiative's 2022 Science Diversity Leadership Awards.
Presented in partnership with the National Academies of Sciences, Engineering, and Medicine, the award recognizes the scientific accomplishments and leadership of early- and mid-career biomedical researchers with a record of promoting diversity, equity, and inclusion in their fields. Each recipient receives a total of $1.15 million over five years.
Bell's project will develop a handheld photoacoustic imaging biopsy approach which, when combined with ultrasound imaging, will provide structural, anatomical, and molecular sensitivity to detect the presence of breast cancer. The design addresses challenges within existing technologies, including poor light penetration through darker skin tones and troublesome acoustic scattering in dense breast tissue.