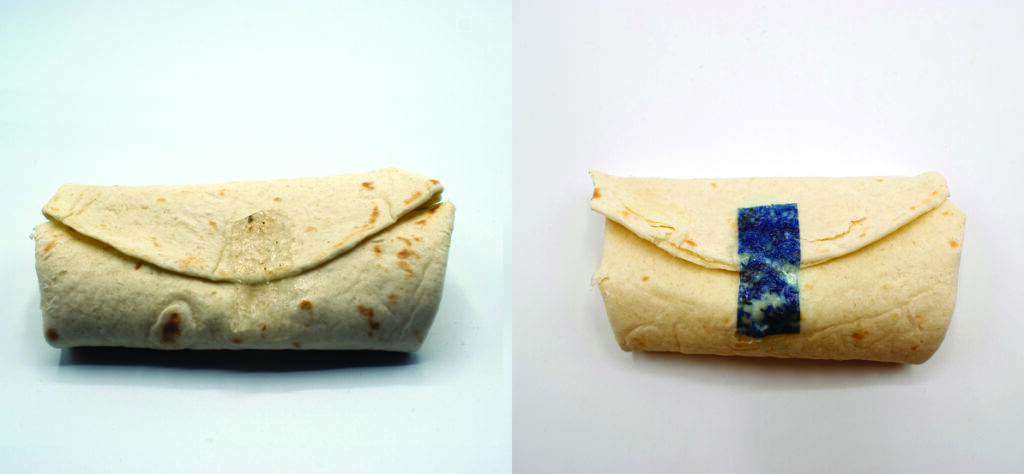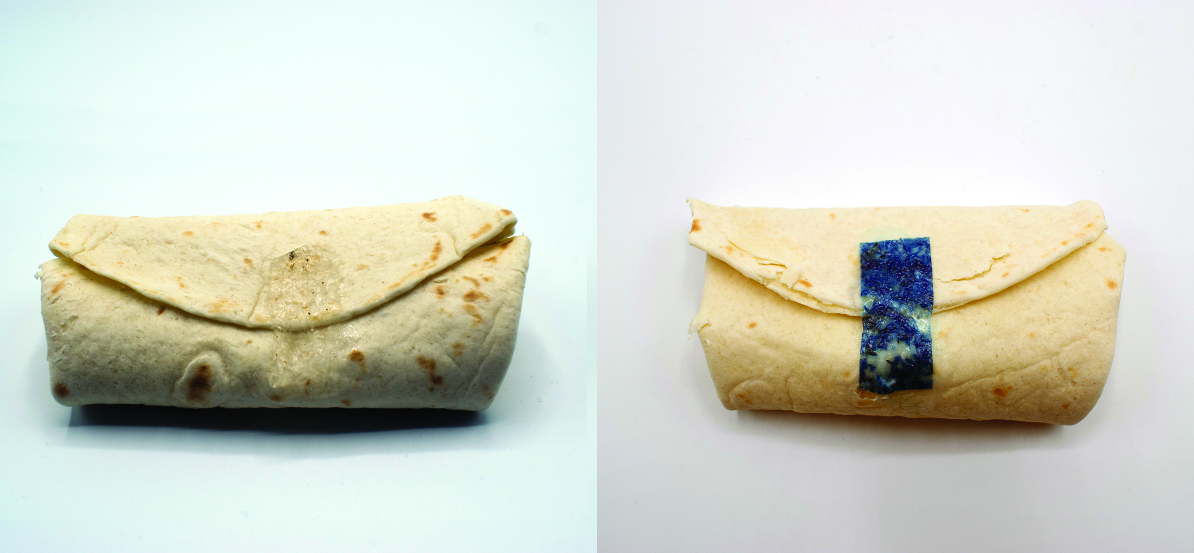 It was an invention that made news around the country, capturing the imagination of burrito lovers eternally tired of messy mealtimes. Tastee Tape—an edible, adhesive tape, designed to keep your burrito from falling apart—not only was a stand-out student project at last spring's Engineering Design Day, it also was named one of TIME's Best Inventions of 2022 in the Food and Drink category.
Before settling on their final recipe, the team of chemical and biomolecular engineering undergraduates tested a "multitude" of ingredients and combinations, ultimately opting for a food-grade fibrous scaffold presented in short two-inch strips affixed to wax paper. Users can peel them off, add water to activate their adhesive qualities, then affix them to their bulging wraps to ensure a tidy repast. Tastee Tape is safe to consume and has the tensile strength you can trust, the students say.
The invention has been featured in more than 700 global media outlets, including on The Tonight Show Starring Jimmy Fallon and in Food & Wine and Newsweek, and it even got a shout-out from Michael Bloomberg. The students now are in the process of patenting the technology.