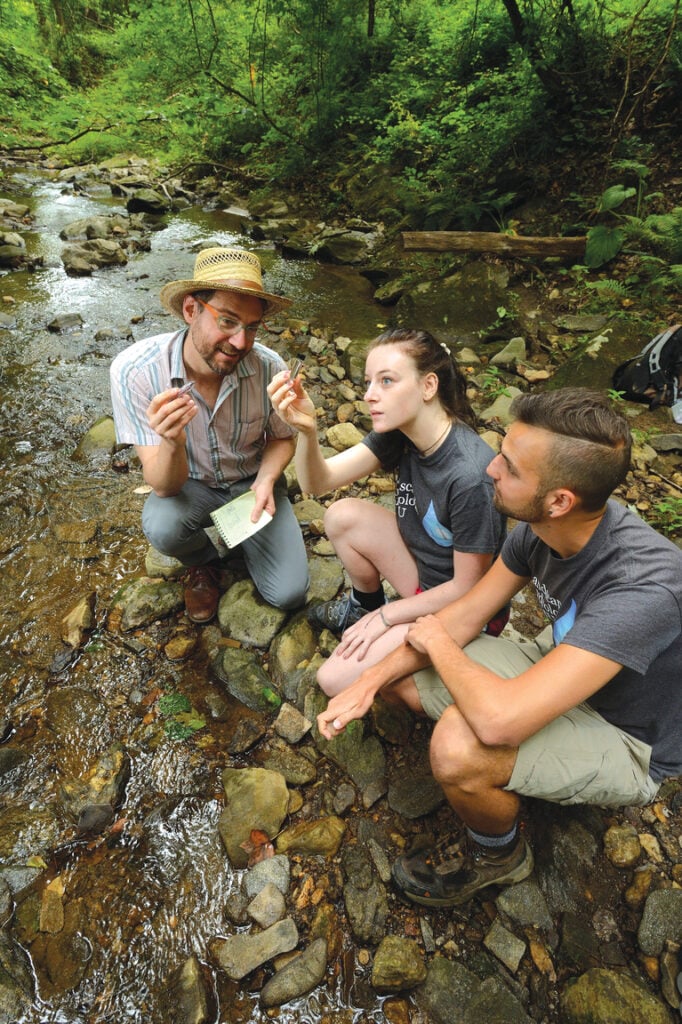 Five years ago, the Whiting School of Engineering and the Bloomberg School of Public Health joined forces to create the Department of Environmental Health and Engineering, a unique academic and research effort focused on environmental issues and their impact on public health. 
Since its launch, the department has been the source of major breakthroughs in areas ranging from greenhouse gas emissions and water quality to improving how we measure health risks on a global scale, attracting top faculty members and students who are drawn to the department's unique structure, focus, and track record of making meaningful impact. 
"Our department is unique and still evolving, and the opportunities it affords are fantastic," says Marsha Wills-Karp, the department chair and the Anna M. Baetjer Professor in Environmental Health. "Combining the skills and perspectives of environmental engineers and public health investigators under one roof has enabled us to pursue wholly new areas of research, develop new academic programs, and positions us, like no other institution in the country, to tackle today's and tomorrow's most complex global environmental challenges." 
Recognizing the tremendous potential this new partnership held to advance knowledge, solve real-world problems, and provide unique educational opportunities, when the department launched, alumni Chaomei Chen, MS '88, and her husband, Yu Wu, MS '89, PhD '88, made a generous gift to support cross-disciplinary research projects and academic initiatives at the intersection of engineering and public health. 
Over the past five years, the Chen-Wu gift has supported new research modeling the relationship between Parkinson's disease and manganese-contaminated water sediment, and one examining the links between fecal contamination and antibiotic resistance in the Chesapeake Bay. It also helped launch the Exposome Collaborative, a wide-reaching effort to understand the imprint of environmental influences and associated biological responses throughout the human life span, including a study focused on the exposome and childhood asthma in Baltimore City.