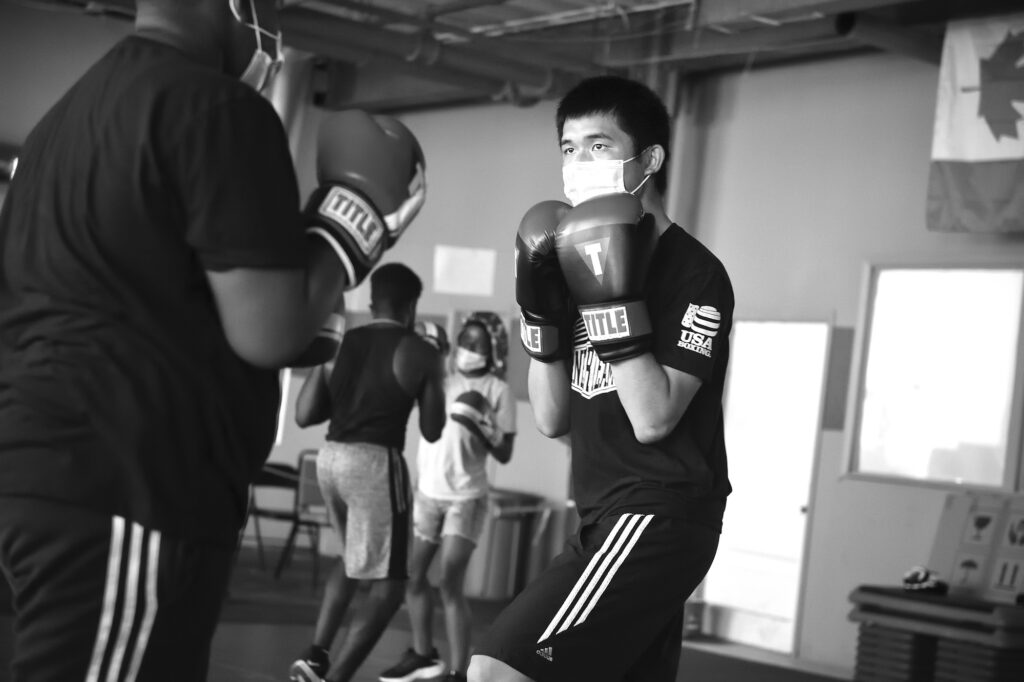 Before spending eight weeks last summer working with youth at an East Baltimore boxing gym, Roy Sun had never slipped on a pair of boxing gloves.
"I'd done work at youth camps before, but a boxing gym was the last place I imagined myself," says the third-year chemical and biomolecular engineering major from Pittsburgh.
Sun interned at Corner Team Inc., which uses Olympic-style boxing and other programs to teach youth healthy lifestyles and leadership skills. The gym also provides programs for senior citizens and those with disabilities.
Sun's work was part of the university's Community Impact Internships Program, which provides undergrads with paid summer internships with nonprofit organizations and government agencies in Baltimore, giving participants real-life experience and providing organizations with much-needed help. His duties ranged from leading youth ages 14 to 17 in meditation and yoga, to supervising STEM lessons, to helping the students master the art of blocking jabs and hooks during boxing drills.
"Boxing is a great way to teach discipline, leadership, and self-esteem," says Sun. He also came away with a few lessons of his own: "The most valuable part of the summer," he says, "was having the opportunity to get to know the participants and hear their stories about growing up in Baltimore.