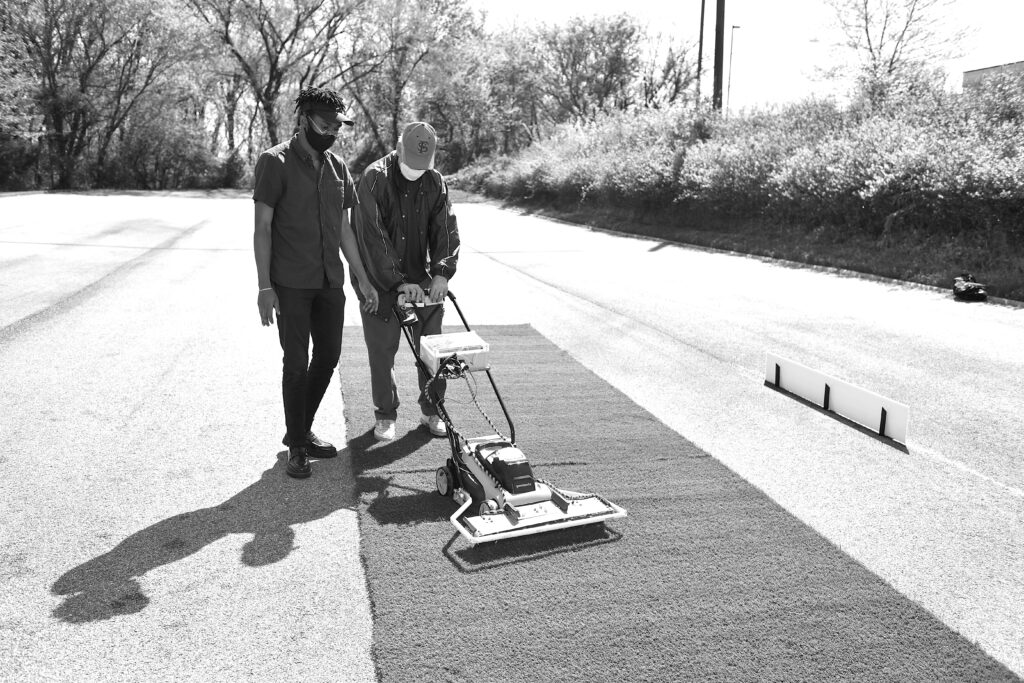 Mowing the lawn is a quintessentially American activity. But for those living with blindness, this seemingly mundane chore can be a dangerous challenge.
In response to a request by Blind Industries and Services of Maryland, a team of mechanical engineering students is designing adaptive technology to allow blind individuals to carry out this task more safely. The students are outfitting a standard lawnmower with a system that detects the height of grass ahead and cues the user through movement of a set of handlebar-mounted keys. It alerts them to any obstacles through the use of audio "beeps" that are transmitted through headphones.
"Our goal was to come up with a solution that was easy to use, made the task safer, and put a smile on our clients' faces," says Reginald Orbih, who teamed up with students Jungin Eugene Kim, Itic Tinman Munne, and Marcos Schwartz on the project.