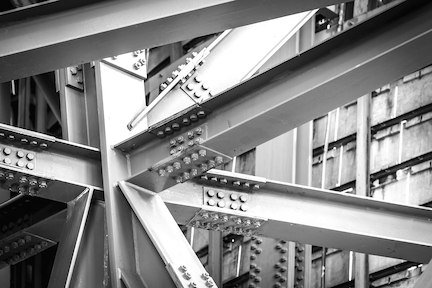 With the need for resilient structures more critical than ever, two faculty members in the Department of Civil and Systems Engineering are analyzing four high-performance "advanced" steels, developed for the automotive industry, for their potential use as studs and joists in buildings.
The steels are four times stronger than those commonly used in construction today and also could provide improved fire resistance while reducing environmental impact, note Benjamin Schafer and Thomas Gernay.
"We're aiming to find a material that exhibits great performance under the wide range of loading conditions encountered in building applications, including heavy loads, deformations, and extreme temperatures," says Gernay, who also is a fellow in the Hopkins Extreme Materials Institute. "The ideal material will be strong enough to enable innovative architectural designs while creating lighter structures that reduce carbon emissions in transit."
While Gernay and Schafer are working toward nonproprietary solutions that could be used to inform building codes, they also are in discussions with companies that are intrigued by the potential applications of their findings.