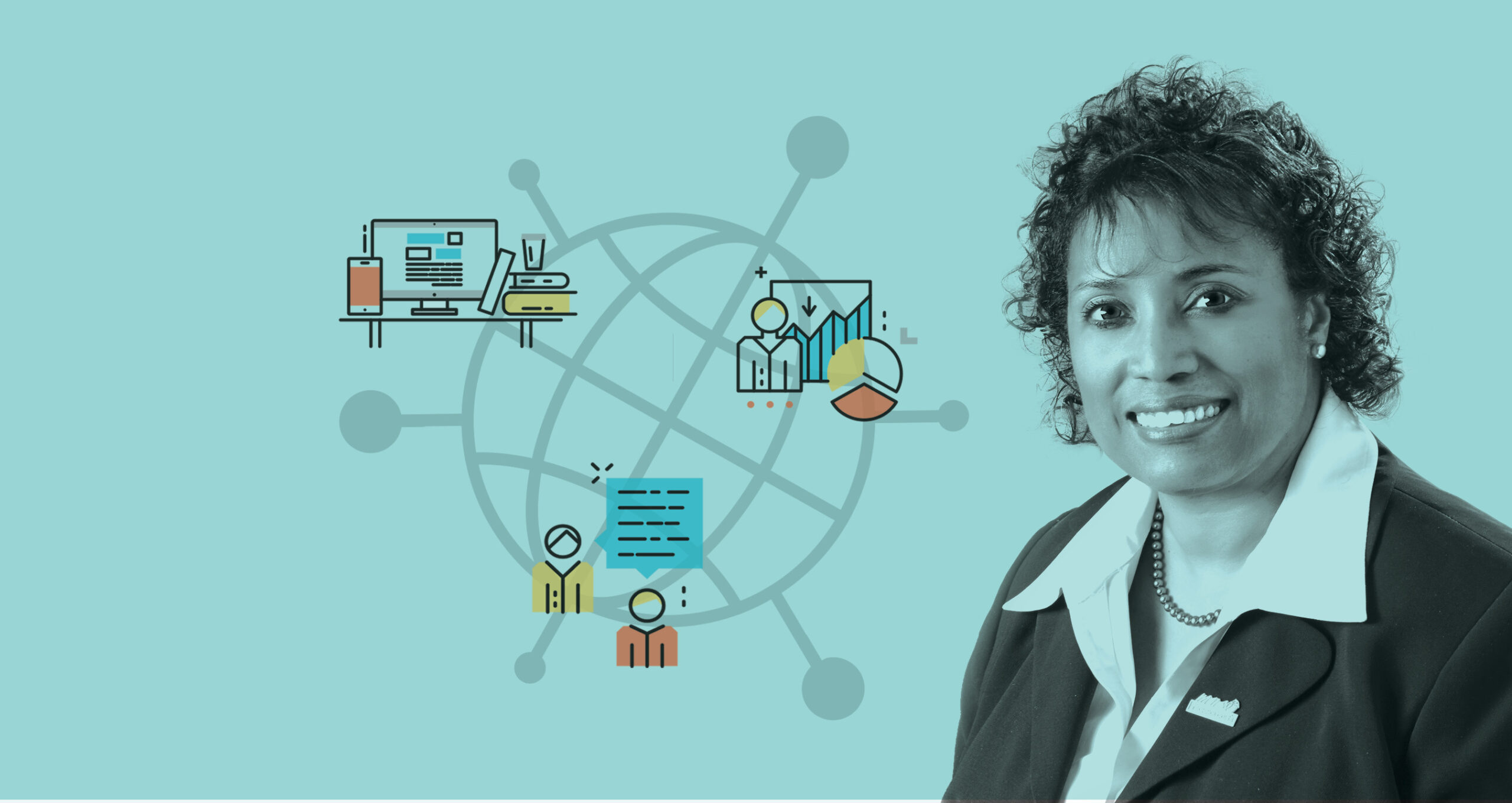 Linda Cureton was deciding on her next step. She'd just finished nine years at NASA, including more than four years as chief information officer for the entire agency, where she was responsible for the information technology decisions across all NASA centers.
She had another CIO job locked down. But as she talked with the person offering her the position, she told him that she had decided to focus on her own company.
"When I started thinking about what really mattered to me, what was important were three things: I want to do what I love, work with people that I love, and help them enjoy and love what they do. Owning my own company was how I could do that," she says today. "I closed a door behind me and opened a door in front of me, and that's the world I'm in now."
Cureton MS '98, post-masters's certificate '99, began Muse Technologies in 2013. Muse assists businesses with technology and management planning and training, organizational planning and training, and administrative support. "We're the company that I wish I'd had to help me do the things I had to do as a CIO and as an executive," Cureton says. "A company that's well-rounded, flexible, and nimble, and helps executives be successful."
Before joining NASA's Goddard Space Flight Center in Maryland as CIO, and eventually moving up to become NASA CIO, Cureton had successfully advanced technology efforts at the Department of Justice, the Department of Energy, and the Bureau of Alcohol, Tobacco, and Firearms. During her time at NASA, she worked through an IT infrastructure consolidation of contracts worth more than $4 billion, with savings of $120 million annually.
Today, Muse Technologies is assisting clients with pandemic-related organizational changes, including transitioning to and managing off-site workforces. Cureton is also finishing up her PhD, with her research focusing on the leadership of complex organizations. She offers a music analogy to describe the complexity: "It's like a jazz ensemble—a lot of improvisation, changes, taking advantage of opportunities, people jumping in and taking charge and other people stepping back."
She's also focusing efforts on what she calls "pink architecture," which began as an exploration of how women and women of color can navigate and work in technology-based environments. It has developed into a support community for women and men that holds events ranging from lunchtime Zoom meetings to leadership conferences.
"I love that," she says. "If I retire, I'll be on the beach and in my spare time working on pink architecture. I want to reach and help as many people as I can, and as many people that's practical."