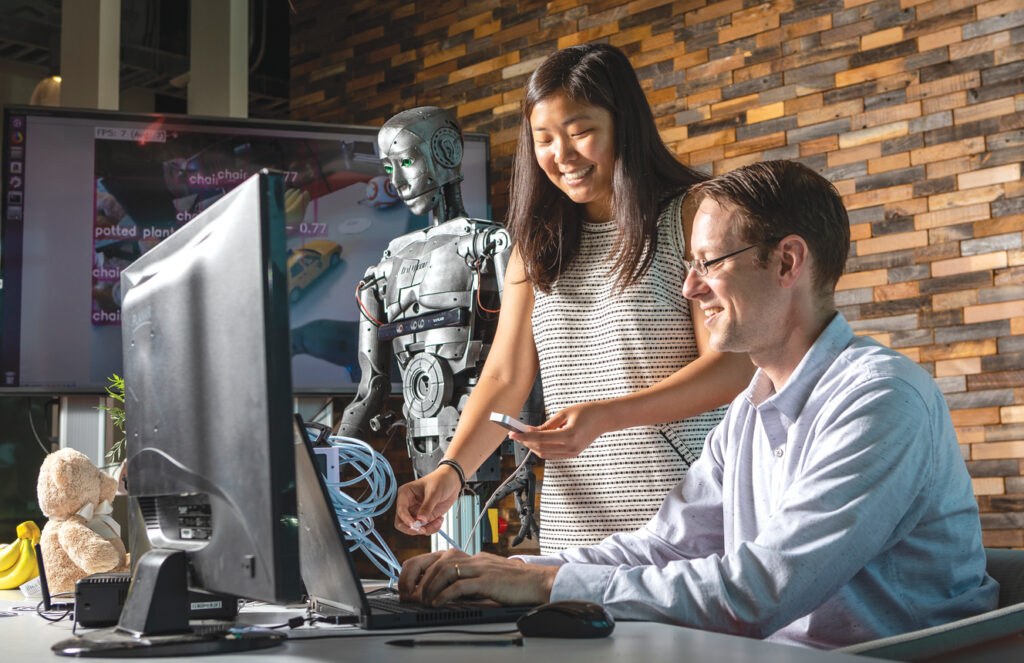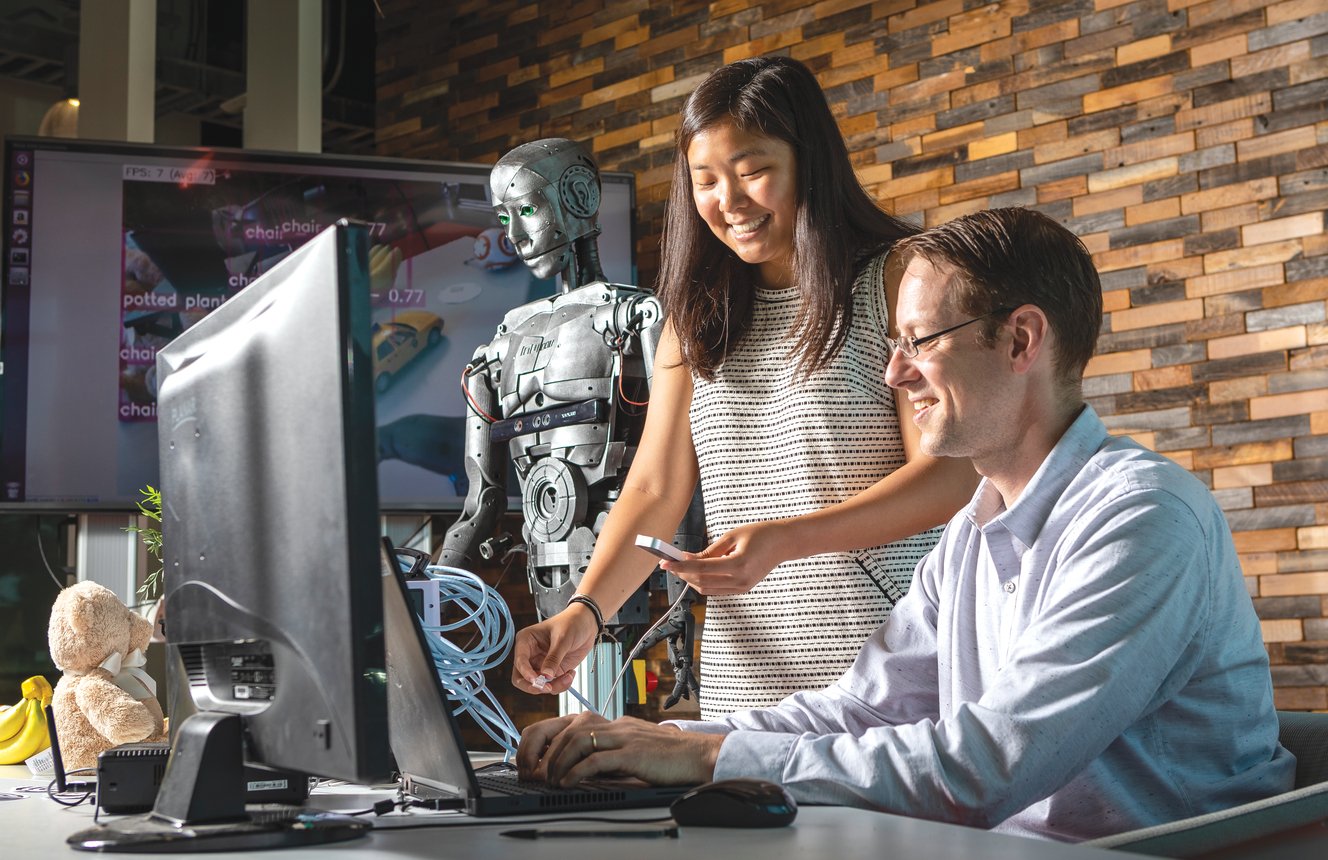 The Whiting School's Engineering for Professionals program has launched a fully online master's degree program in artificial intelligence, one of only a few such programs of its kind in the country.
The curriculum, designed to provide practicing scientists and engineers with AI-specific skills that can be applied in health care, manufacturing, government, and other sectors, covers applications in natural language processing, robotics, neural networks, computer intelligence, and expert systems.
John Piorkowski, the program chair and a chief AI architect at the Johns Hopkins University Applied Physics Laboratory, told The Wall Street Journal: "I don't think there is a field not impacted by [AI]. Whatever the new normal looks like after COVID, there is going to be more automation." Ten courses are required to complete the master's degree program; a certificate can be earned by completing four courses.