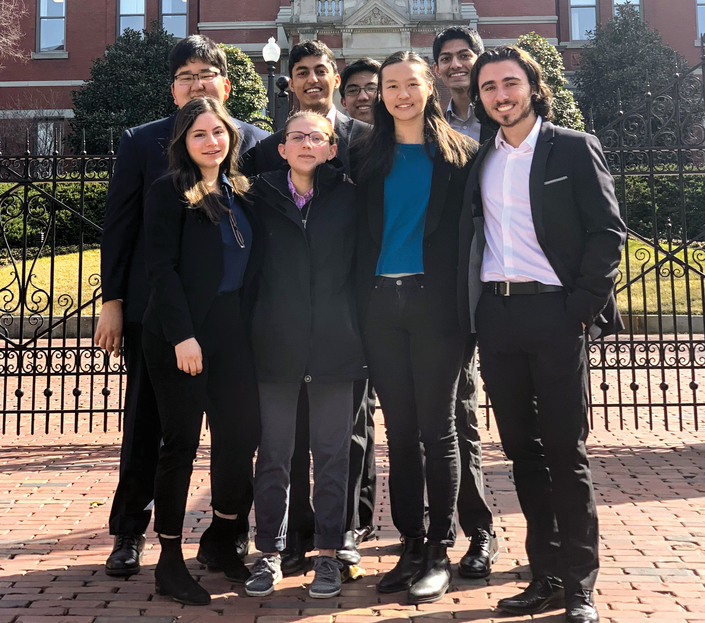 On April 17, 248 students pitched their business ideas to a panel of judges that included JHU alumni and industry leaders, as they competed for $36,000 in prizes. The online event was the 2020 version of Johns Hopkins University's annual Business Plan Competition, hosted by WSE's Center for Leadership Education.
Trevor Mackesey, a lecturer in the CLE, who also serves as the competition's director, was encouraged by students' enthusiasm when he asked if they wanted to proceed with the event in the remote format necessitated by the university's response to COVID-19. Forty-five teams said "yes." "We need people from different disciplines coming together to identify problems and come up with new solutions, and that's exactly what the business plan competition does," Mackesey says.
This year's top prizewinner in the general enterprise and technology ventures category went to The New Norm, a WSE student-led team that upcycles red and blue plastic Solo cups into filaments that can be used to make clothing. In the medical technology and life sciences category, Benegraft, a medical device company that has developed a technique for dicing cartilage, took first place.
The other first place in medical technology and life sciences went to VestiTech, and Oculy won for social enterprise ventures.
In his keynote speech, Derek Lewis '97 (BME), the vice president of operations, research, and development for Checkpoint Surgical, told the students that their passion, willingness to take on big, complicated problems, and ability to work and collaborate remotely are strengths that will serve them will as they pursue their ventures and professional goals.
---
Our researchers, medical teams, staff, and students are working tirelessly to help with testing, patient care, and preventive care—with your support we can do more! Visit engineering.jhu.edu/giving to make a gift in support of our efforts.