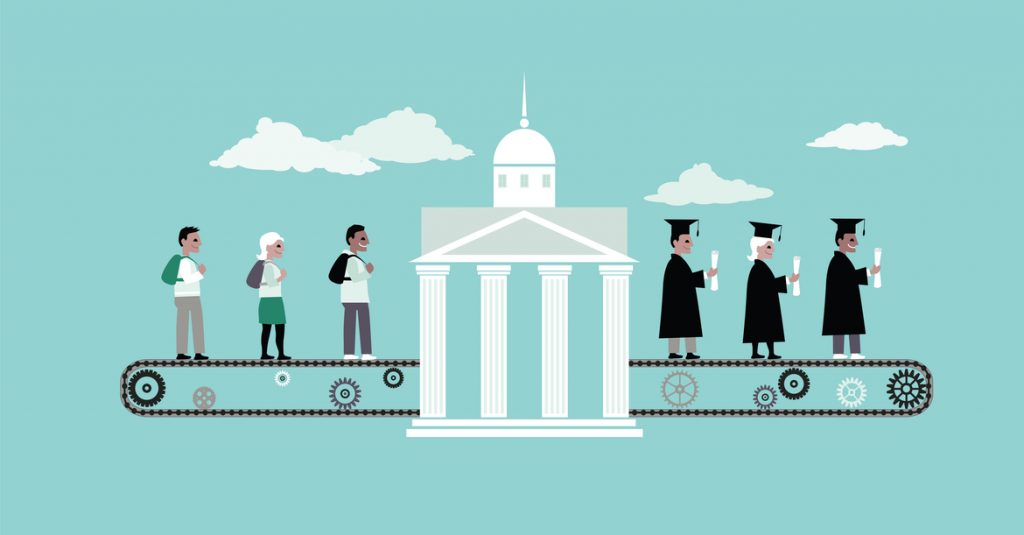 The second Commission on Undergraduate Education, a two-year effort focused on redefining undergraduate education for the 21st century, reached a key milestone this February with the release of its initial draft report.
Co-chaired by Ed Schlesinger, the Benjamin T. Rome Dean of the Whiting School of Engineering, and Beverly Wendland, the James B. Knapp Dean of the Krieger School of Arts and Sciences, and comprising faculty members, students, staff members, and alumni from across the university, CUE2 was charged with developing a model for undergraduate education at Johns Hopkins that advances the university's mission and remains faithful to its character, while also accounting for the vast opportunities and challenges associated with today's changing social, political, and economic realities.
In its draft report, the commission defines the distinctive character of a Johns Hopkins education and makes recommendations that build upon these qualities, which include:
The acquisition of fundamental principles and methods
The integration of disciplinary knowledge and practices
The innovative application of fundamental principles
The cultivation of well-being
The advancement of civic responsibility
To facilitate an undergraduate education conducive to these elements, the commission advocates guaranteeing seminar experiences for first-year students, expanding co-curricular programming, new grading policies, and better integrating experiential learning into course requirements, including the "Hopkins Semester," a proposed optional opportunity for students to undertake and be mentored in a semester-long immersive project of their choosing for academic credit.
"It would encourage students to explore their passions and interests, and could take the form of an overseas experience, a research project, or a community-based initiative," Schlesinger says, noting that some of the commission's recommendations may challenge traditional notions of academic major, curricula, and the classroom.
"The commission makes a number of other ambitious recommendations, some of which align with initiatives that were already underway on the Homewood campus," says Wendland. These include a more integrative approach to academic advising and the new Life Design Lab, which provides a completely reimagined approach to career and life planning for students.
Following the release of the draft report, CUE2 is soliciting feedback from members of the Johns Hopkins community. It is expected that CUE2's final report will incorporate this feedback, be shared with the community, and live permanently on the provost's website.