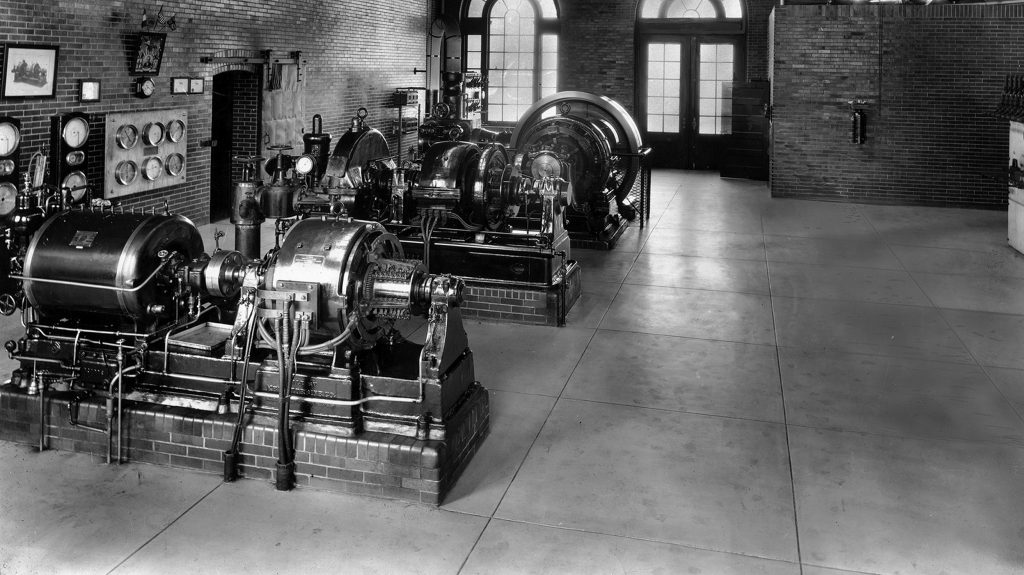 During the early years of engineering at Johns Hopkins, the Power House on the Homewood campus did more than keep faculty members and students warm. It also served as a learning laboratory for budding young engineers.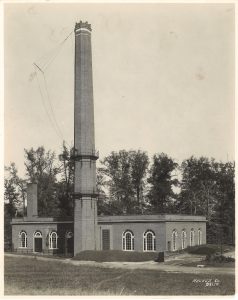 Once a free-standing building and the tallest structure on campus, the smokestack structure—today adjacent to Whitehead Hall—provided enough heat and steam to serve the Homewood campus and generated surplus energy that was sold to the city of Baltimore, according to university archivist James Stimpert.
"The Power House wasn't intended to be an academic building, but it's perfectly logical that it would have been used that way," Stimpert says. "We had a long line of frugal presidents—if you couldn't justify the necessity of an expenditure, you weren't going to buy it."
The plant, built in 1914, was equipped with a wide range of measuring devices, as well as a small, self-contained steam plant called a "locomobile," which was in vogue in Europe at the turn of the century.
"The interests of all concerned will be best served by using the locomobile for student exercises," noted civil engineering professor Charles J. Tilden. In addition to the 50-kilowatt locomobile (known as the "Buckey-mobile"), the plan included four 250-hoursepower Babcock & Wilcox boilers for function, as well as experimental equipment, like a 15-ton Frick refrigerating machine and a Studebaker auto engine with a fan brake.
After a visit to the Power House, an alumnus writing for the January 1915 edition of the alumni magazine noted that the engineering school radiated "an atmosphere vibrant with preparation, tense with expectancy and eagerness and hopefulness, a spirit which seems not only to animate instructors and students, but even in some magical fashion to emanate from the fresh plaster and shining woodwork of the building and its equipment."