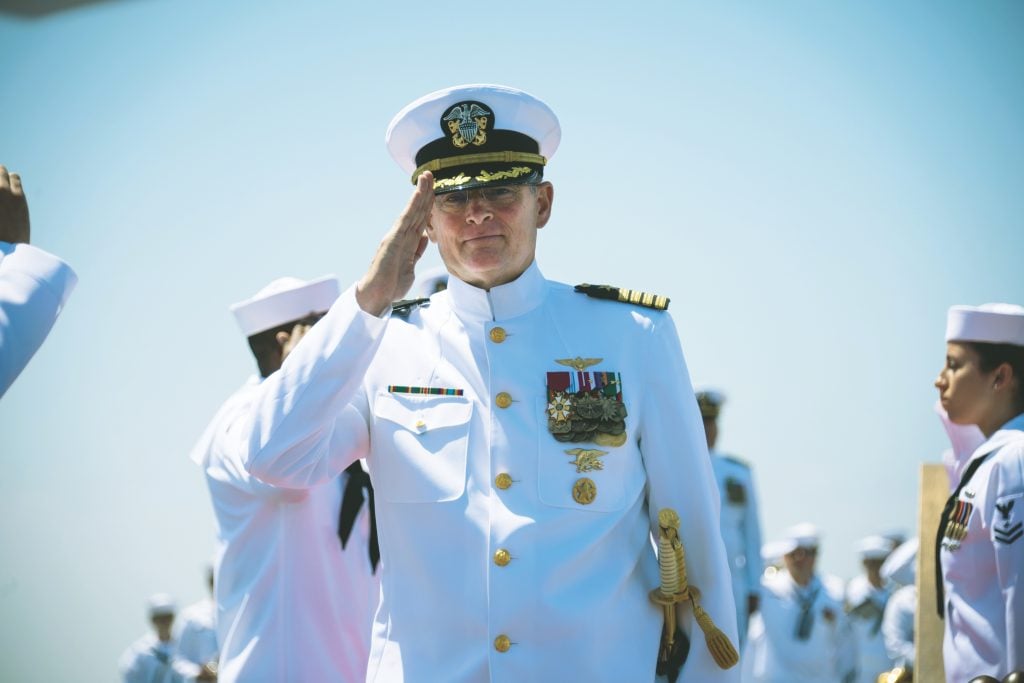 In January, the aircraft carrier USS Carl Vinson docked at the United States Navy shipyard in Bremerton, Washington, on Puget Sound. Over the next 17 months, the warship's 3,000-strong crew will work on an extensive overhaul that includes structural repairs of the hull, propellers, shafts, rudders, and tanks; upgrades to crew quarters; and enhancing the ship's combat systems.
"This is a massive undertaking," says Vinson's commanding officer, Matthew Paradise, MS '02. It's one that he is well-equipped to lead, thanks in part to wisdom he gained at Johns Hopkins while earning his master's degree in systems engineering. The discipline teaches the organizing principles—logistics, coordination, testing, optimization, and risk management—for managing large, complex projects. An aircraft carrier is the perfect example of an immensely complex system. And leading it, says Paradise, is "a huge systems engineering and project management challenge."
Paradise has always liked challenges. Growing up, he was fascinated by aircraft and computers, and dreamed of being a pilot. But military service called—his grandfather was a career Army officer, and his father served in the Army for a few years—and he enlisted in the Navy as a teenager. He then underwent grueling training to become a Navy SEAL, specializing in Arctic and mountain warfare.
The goal of becoming a pilot lingered in the back of his mind. So after getting a bachelor's degree in electrical engineering at the University of Washington in 1992, he went on to earn his wings in 1995. He served on several missions, accumulating over 3,100 tactical jet flight hours and 900 carrier landings.
His fascination with the mechanical systems of airplanes led him to become a test pilot, and he was assigned to the Naval Air Station in Patuxent River, Maryland. "We were testing Super Hornets to make sure the aircraft components were suitable, met specs, and did what they were supposed to do," he says.
At that point, he knew he wanted to get a master's degree, and Johns Hopkins was the perfect option. Systems engineering skills were directly applicable to being a developmental test pilot, he says. "I would go back to the test squadron and use those skills almost immediately. It was a pretty great marriage."
Paradise says he is lucky to have had the chance to fulfill his dreams. And while he misses flying, serving as captain of an aircraft carrier keeps him on his toes. "It's a new challenge every day," he says. "It's a dynamic environment. Very demanding, but very rewarding and a lot of fun."