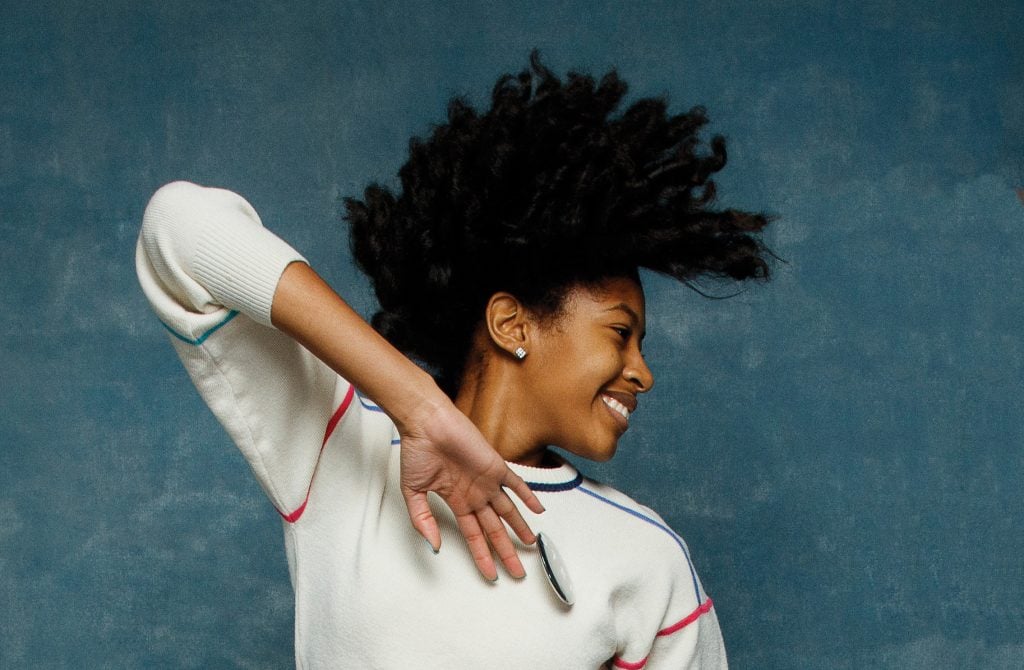 Halfway through the emotional documentary Step, 17-year-old Cori Grainger '20 sits alone on the stoop outside her Parkville, Maryland, home. The whoosh of passing cars provides the only soundtrack as Grainger vents bad news. Her stepfather just lost his job. The house's electricity went out, again. Bills have piled up for her parents.
"I don't want to have to live like this. I don't want my family to live like this. So, I'm going to work my hardest to make [this] not happen in my life," says Grainger.
This desire to break free of one's circumstances and chase a dream lies at the heart of Step, which chronicles the senior year of members of the Lethal Ladies, the step team at the Baltimore Leadership School for Young Women, a public charter middle and high school. The lean, 83-minute film, often ebullient and uplifting, follows the stomping and clapping dance squad as it trains for the prestigious Bowie State step competition, where high school teams from three states face off for bragging rights and the championship.
The prize truly at stake for these charismatic young ladies is an acceptance letter to college. Not just any seniors, these women belong to the first graduating class of the Leadership School, whose mission is to provide a premier education to underserved girls in an urban setting and have 100 percent of them graduate and be accepted to college.
Step, a Fox Searchlight Pictures release that opened in select theaters across the country last August, is the feature-length directorial debut of Baltimore-native Amanda Lipitz. The film focuses on three of the Lethal Ladies, including Grainger, a shy, straight-A student who aims to be named valedictorian and get into her dream school, Johns Hopkins—physically close but symbolically a million miles away.
Grainger and her family place their hope in the university's Baltimore Scholars Program, which recognizes high-achieving Baltimore City public school graduates who, if financially eligible, can receive a full scholarship covering tuition, room and board, and fees.
As for how the team fares at the Bowie State competition, no spoilers here. But Grainger does get something she wished for. Near the end of the film, she and family members gather in the school's office of college counseling on Johns Hopkins' admissions decision day. "You good?" Grainger playfully asks her mom before clicking open the online letter and reading aloud—she got in. What follows is pure euphoria, with smiles, and claps, and shouts of "congratulations!"
Grainger, now a sophomore studying computer science and international studies at Johns Hopkins, says she's already seen the film 10 times. It's a constant reminder of who and what helped get her to this point in her life—in particular her mom, high school college counselor, and step coach.
"For me, the film is about girls growing up in Baltimore and overcoming obstacles and challenges with their families," she says. "It's also about making the best out of what we've been given. Nothing is impossible if you have the support you need to chase your dreams."