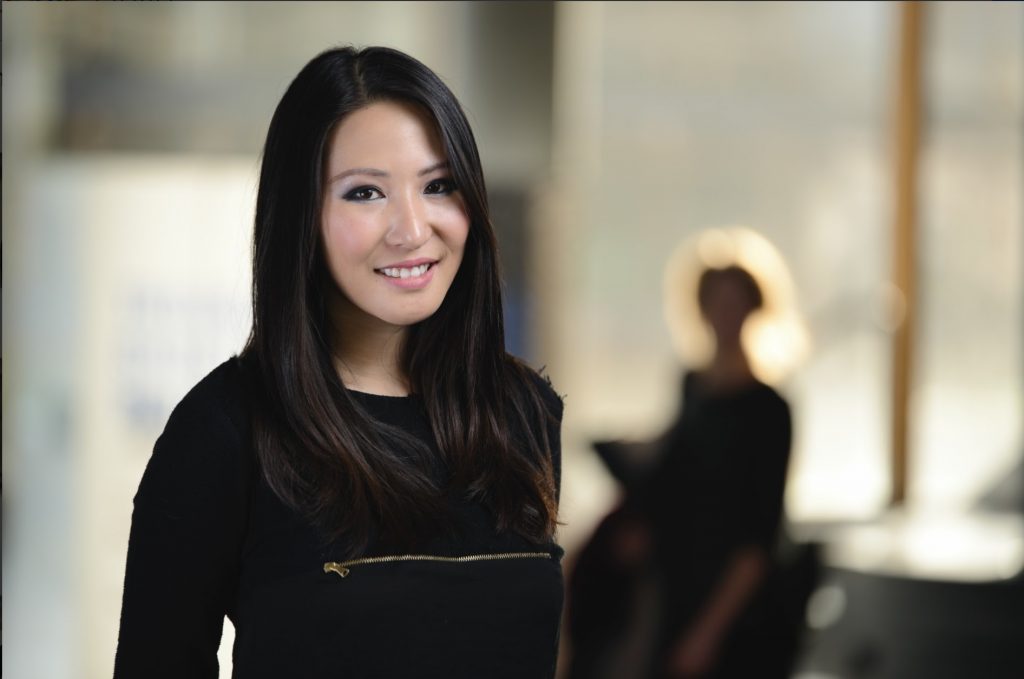 More than 400 million people around the world have diabetes; about 40 percent of them are unable to feel pain in their feet. That means even tiny wounds or blisters can grow larger and become infected, increasing the risk of foot amputations.
Ran Ma '10, who studied biomedical engineering, has a solution. She's co-founder of Siren Care, a company that has developed socks that alert wearers with diabetes to foot problems before they become serious.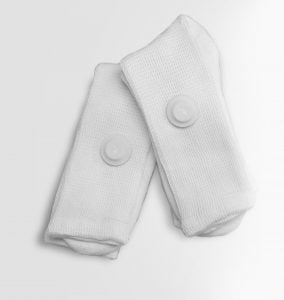 The socks are made with fabric embedded with commercially available sensors that detect changes in foot temperature—a sign that the appendage is fighting infection. If the temperature rises four degrees or more, the user receives a notification via app that indicates which foot is injured and where. It encourages the wearer to consult a doctor if the problem persists for more
than 24 hours.
A pack of seven pairs of socks, expected to last six months, costs $120 in preorder or $180 in retail. The first shipments are expected to go out to customers this summer.
"I really want to work on devices that are about prevention," says Ma, 30, who deferred pursuing advanced degrees from Northwestern University and Copenhagen Business School to work on the company. "The diabetic foot problem kept coming back into my head," she says.
Ma traveled to conferences and conducted other research, learning that no product existed to continually monitor foot temperature. In 2016, she teamed with Jie Fu and Henk Jan Scholten to develop the technology and start Siren Care, with Fu as chief technology officer and Scholten as chief operating officer.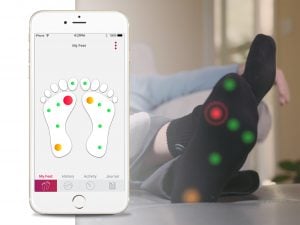 The company, based in San Francisco and Denmark, is taking orders online while founders continue raising funds. In January, Siren Care got an enormous boost when it took home $50,000, "plus bragging rights," says Ma, as winner of the TechCrunch Hardware Battlefield at the Consumer Electronics Show, the annual global electronics and technology trade show.
Ma believes the socks are just the beginning. The sensor-enabled fabric, she says, could be deployed for innovations such as pressure-sensing sheets or moisture- sensing undergarments. "We've been approached by nurses and doctors with their ideas," she says.