Johns Hopkins University has launched an interdisciplinary undergraduate business minor designed to better prepare students for a broad range of careers in the business world and beyond following graduation.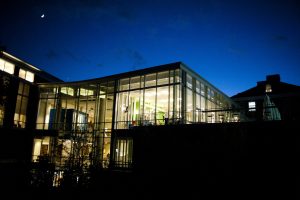 The WSE's business minor will be administered by JHU's Center for Leadership Education. Undergraduates who are eligible to participate in CLE minors—and who have taken business analytics and either microeconomics or introduction to business—can declare the new minor in time for the spring 2017 semester.
The program combines critical analysis and theoretical grounding in a set of core and required courses; a relevant elective chosen from a list of courses in specialized topics; and hands-on experience through internships, community-based learning, advanced practicums, and experiential programs.