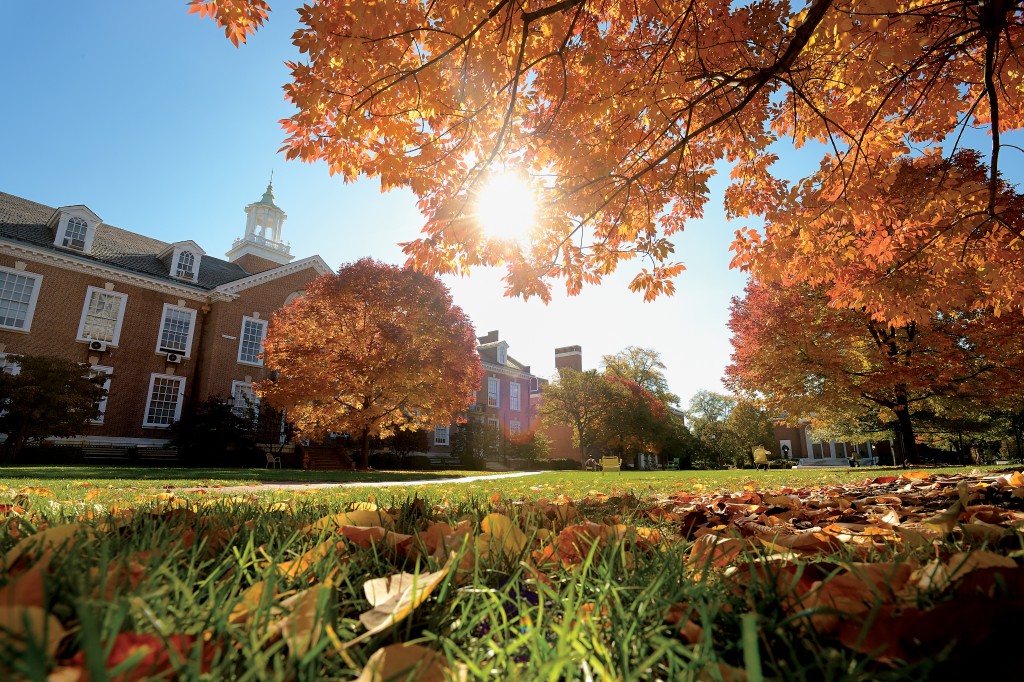 Johns Hopkins University climbed from 12th to 10th place in U.S. News & World Report's 2016 Best Colleges rankings, released in September. Johns Hopkins tied for 10th with the California Institute of Technology in the Best National Universities category.
A few more stat shoutouts:
• #1 Johns Hopkins' biomedical engineering program remains the top-ranked program in U.S. News' Best Undergraduate Engineering Programs rankings.
• #15 The Whiting School tied for the 15th place spot with Texas A&M University and Virginia Tech for undergraduate engineering education at schools offering a PhD.
• #3 High school guidance counselors ranked Johns Hopkins third, up from seventh place last year.
• #11 Johns Hopkins also has climbed four spots in the latest London Times Higher Education World University Rankings, to 11th out of 800 universities.