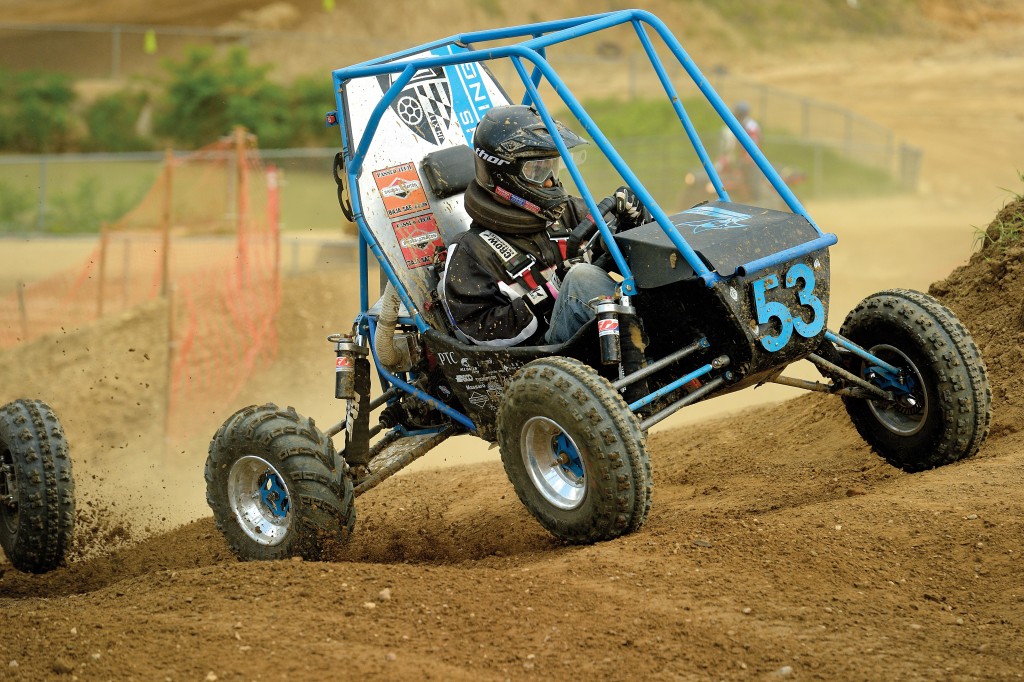 Anna Goodridge '17 didn't spend time in high school peering under the hoods of cars or debating the benefits of automatic versus manual transmissions.
Times have changed. Today, the 20-year-old mechanical engineering major can discuss the finer points of everything from cylinders to spark plugs with knowledge and authority. The first female captain of the Johns Hopkins Baja SAE (Society of Automotive Engineers) club, she spends hours each week with her teammates striving to engineer a car fast enough, light enough, and just plain good enough to carry the Johns Hopkins team to victory in SAE International's Collegiate Design Series competitions this spring.
Each year, the Johns Hopkins Baja team builds, tests, and races a single-seat, off-road vehicle designed to withstand rough terrain in events that include hill climbs and rock crawls, as well as one grueling four-hour endurance trial. After 10 years of climbing in the rankings, the team finished its best season ever last spring, placing in the top 10 of more than 100 teams in two international competitions hosted by the Society of Automotive Engineers.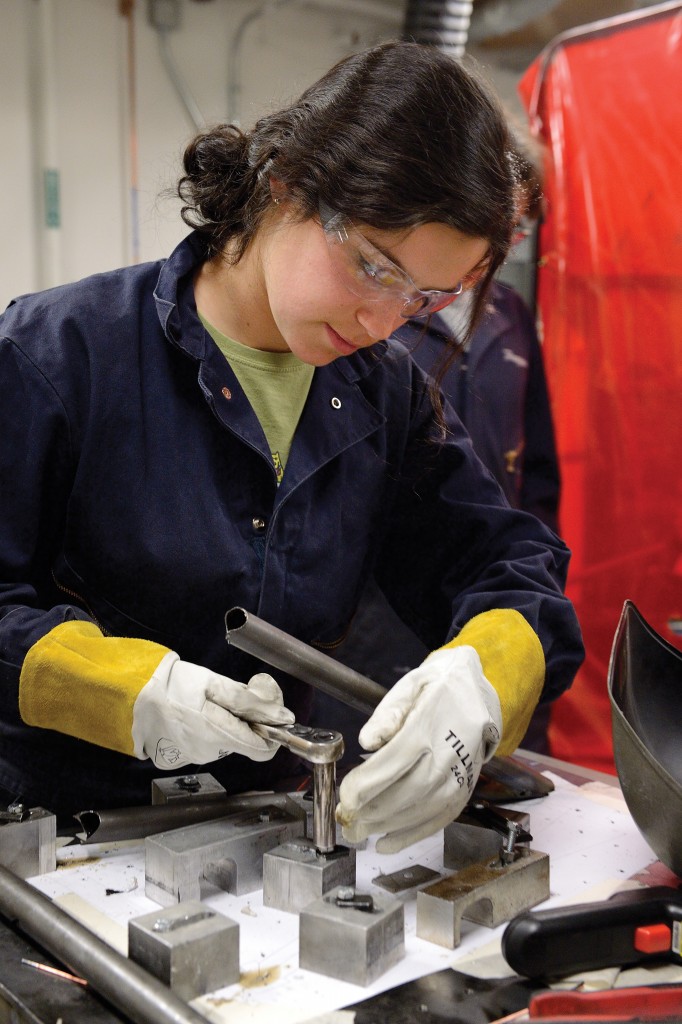 "Every fall, we start completely from scratch and set out to design and build the best vehicle that we can," says Goodridge. "We have an amazing group of students on the team this year, and I think we all hope for another top 10 finish."
Goodridge wasn't quite as confident when she joined the team freshman year.
"At the time, there was only one other woman on the team. And like a lot of others, I didn't come in with a lot of experience in this area," she remembers. "The first meeting was incredibly intimidating, but I was very motivated and the team members were really welcoming and supportive."
Goodridge hopes that her presence will help encourage more female students to join the team, which she characterizes as a very close-knit group that, at its best, works like a well-oiled engine.
"The team bond is very strong, and that helps us to work well, both when we are designing and building our cars and when we are racing them," she says. "It's the best experience I've had at Hopkins."