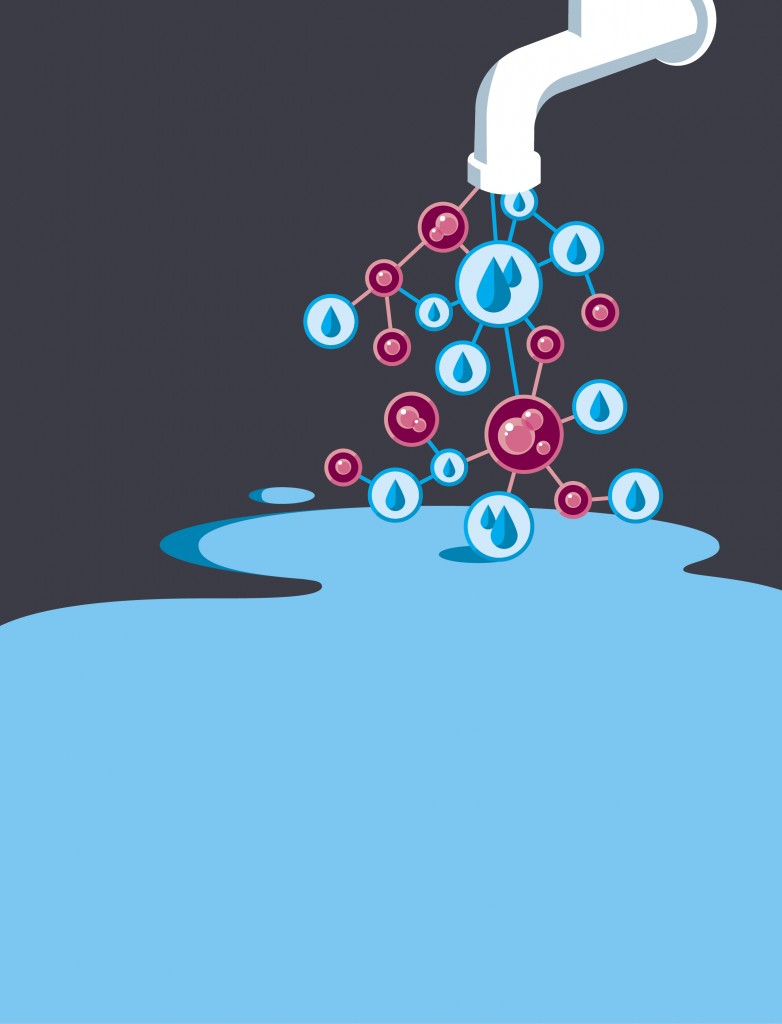 A team of chemical and biomolecular engineering students is on a quest to improve world hygiene by ensuring that people wash their hands with soap after using the lavatory and before eating.
Ryan Alvarez, Alex Abramson, and Parth Patel, all seniors, have invented and now hold a provisional patent on "Easy Suds," a device that affixes to ordinary faucets used for washing and that automatically distributes a carefully timed and measured mixture of soap and water.
"The idea behind Easy Suds is that it not only makes sure that people use soap when they wash their hands, but it also standardizes the amount of soap per use to comply with recommendations by the Centers for Disease Control," says Alvarez.
When a person turns on the faucet, Easy Suds dispenses a foamy mix of soap and water for about five seconds, followed by clear water for rinsing.
Patel said the team envisions use of the device by hospitals, private corporations, commercial businesses, government offices, and nonprofits such as the Red Cross and UNICEF.
"This product solves an important public health problem," says Marc Donohue, the chemical and biomolecular engineering professor supervising the Easy Suds team. "What makes it truly remarkable is that it is completely automatic but does not require any electrical input. It's entirely mechanical. This idea is completely out of the box."
Easy Suds is the team's senior design project and has been funded by the National Collegiate Inventors and Innovators Alliance E-Team Program and Johns Hopkins' Innovation Factory.