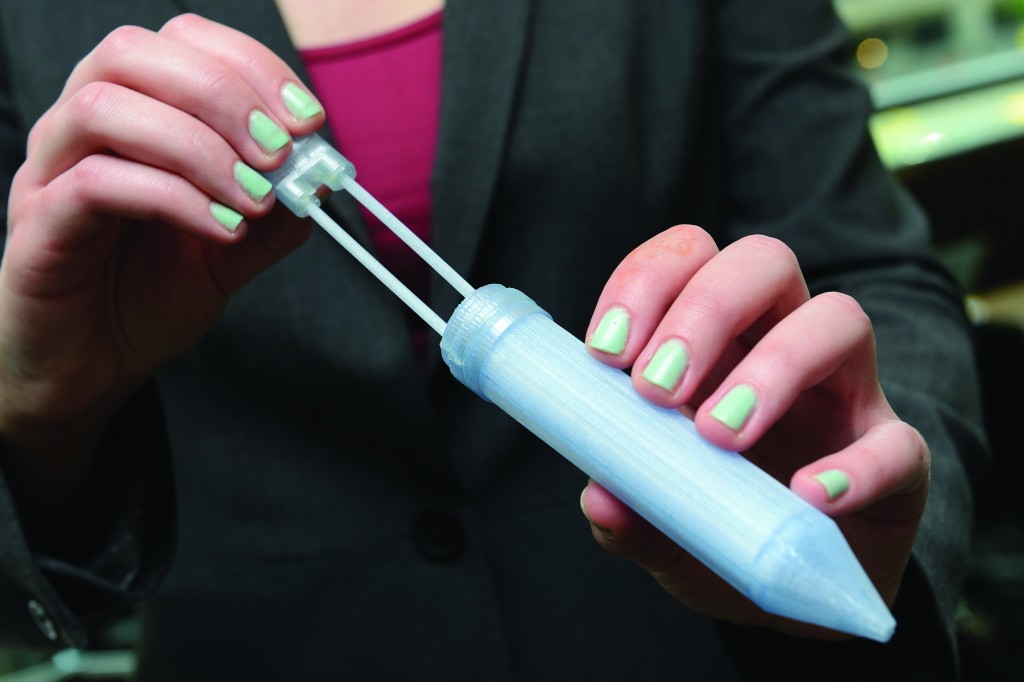 Without prompt care, a badly wounded soldier easily can bleed to death while being transported to a distant medical station. Two traditional treatments—tourniquets and medicated gauze pads—often cannot stop the blood loss from a deep wound at the neck, shoulder, or groin.
To give these soldiers a fighting chance, a seven-member student team has invented an injectable foam system to stop profuse bleeding from a wound where a limb or the head is connected to the torso. The undergraduates' invention is designed to apply pressure and curb major blood loss during the critical first hour during which a wounded soldier is moved to a site that provides more advanced medical help.
The project was proposed and supervised by two surgeons at All Children's Hospital, a Johns Hopkins Medicine facility in St. Petersburg, Florida , which serves as a clinical training site for medics in the Green Berets, Navy Seals, Army Rangers, and Marine Special Forces. This allowed the student inventors to meet with these teams and the surgeons to discuss the project and prototypes.
"Our project has been dealing very literally with a life and death matter," says team leader Sydney Rooney '14. "At the end of the day, that provided some extra motivation for our team."
The students' system uses two liquid chemicals—a polyol and a diisocyanate—that, when mixed, rapidly form a polyurethane foam. The chemicals remain in canisters that are stored separately within the injector device before they are needed. The injector is about the size of a whiteboard marker. On the battlefield, the soldier administering the treatment would mix the two chemicals with a mechanism inside the injector. Then, pushing down the plunger would insert the expanding foam into the wound to reduce bleeding.
The student team, which received a faculty award for best design process at last spring's Biomedical Engineering Design Day, has received university approval to begin animal testing of the prototype system. The students are working with their faculty advisers and medical sponsors to determine how to move the project toward further testing and eventual adoption and use in military settings.