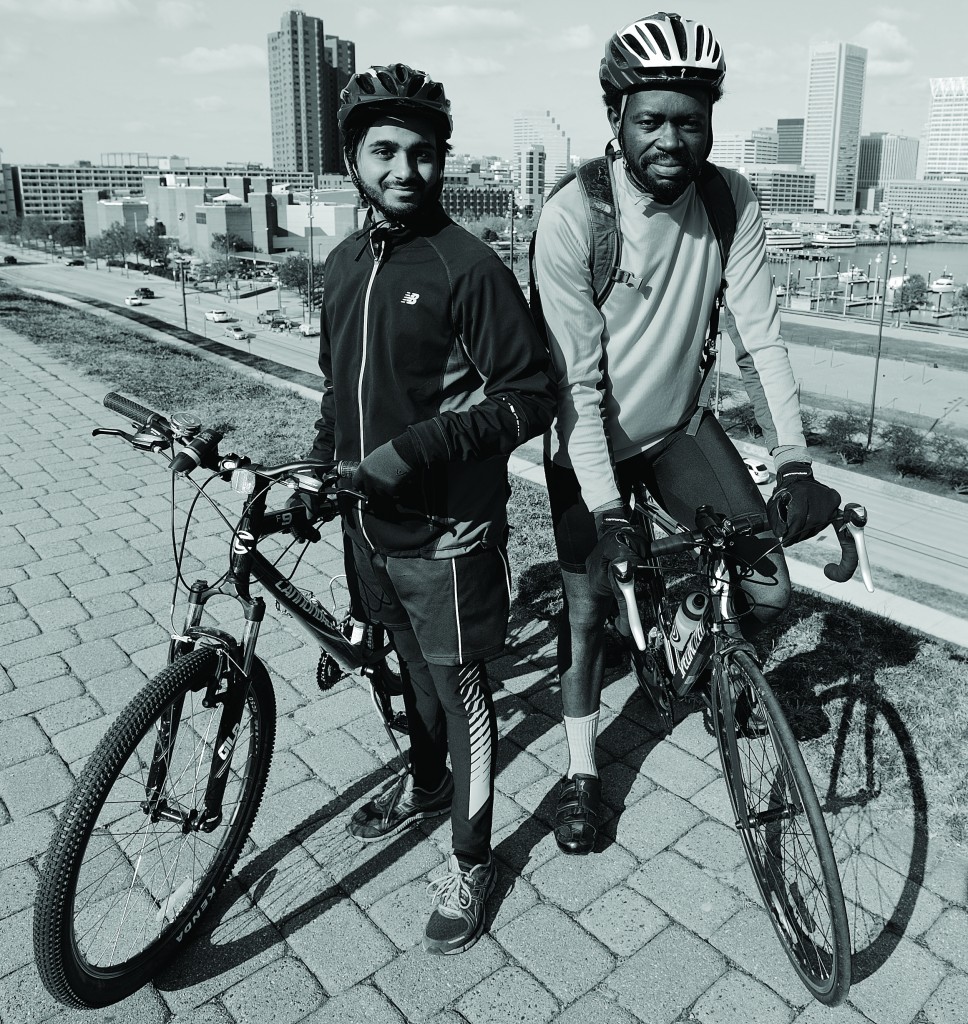 Bicycling is gentle on the environment and great for human health. Yet just one to two percent of Baltimore residents use pedal power to commute to and from their jobs in Charm City.
Using a $25,000 seed grant from the Johns Hopkins University Environment, Energy, Sustainability and Health Institute (E2SHI), a Johns Hopkins team is collecting and analyzing copious data on Baltimoreans' bicycling habits, rates of accidents, and arrangements of the city's bike lanes with the aim of developing a new model to encourage biking and make it safer.
"In the end, we really want to use what we do in Baltimore as a model for other cities," says Sauleh Siddiqui, an assistant professor in the Department of Civil Engineering and a member of the Systems Institute. He and doctoral student Olufolajimi "Jimi" Oke are teaming up with Kavi Bhalla and David Love of the Bloomberg School of Public Health, as well as the Baltimore City Department of Planning, on the project.