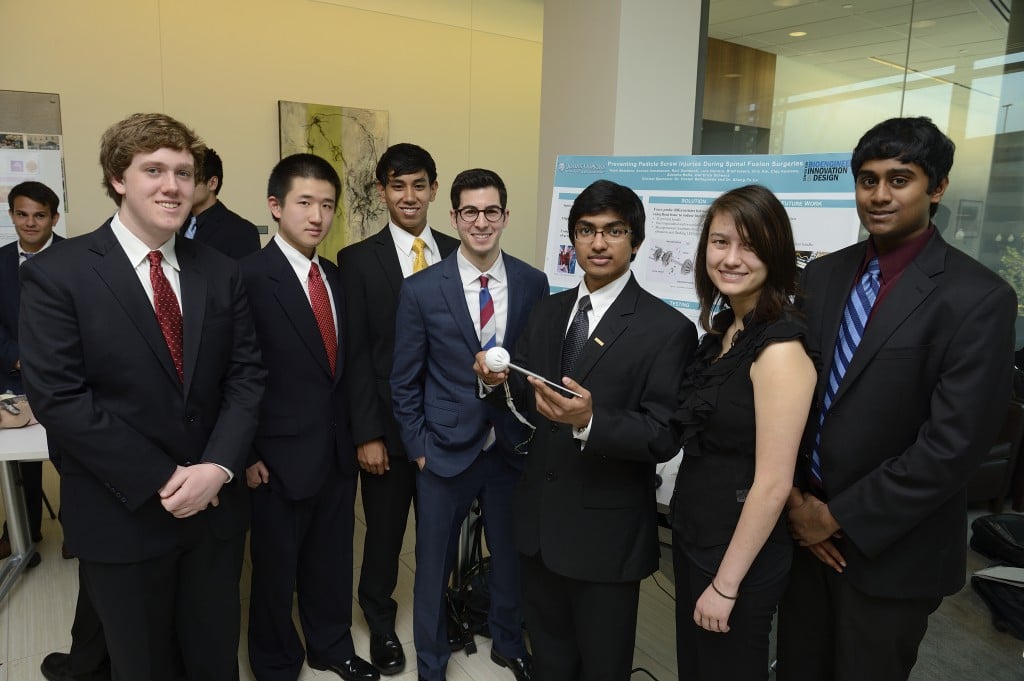 The Johns Hopkins University Business Plan Competition has opened its doors to outside submissions in the highly acclaimed Medical Technology category, for both undergraduate and graduate teams.
Joining 19 Hopkins teams, 16 outside teams entered, representing universities including Duke, Cornell, Harvard, and even the Euro MBA Consortium and the University of Cambridge, in the United Kingdom.
Two Johns Hopkins teams—Respira in the graduate-level track and White Light Medical in the undergraduate track—still won the category, each taking home $10,000. But teams from Tulane University and the University of Iowa placed.
Johns Hopkins alums and others judge the competition. For a complete list of this year's winners, visit bpc.jhu.edu.