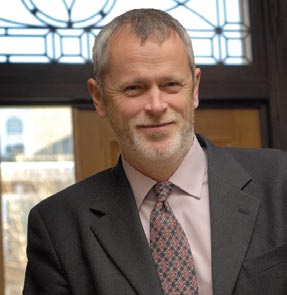 Like so many people today who balance challenging careers with busy family schedules, planning for the future doesn't always make it to the top of my to-do list. Whether it's figuring out how I'm going to watch two kids play soccer simultaneously at different locations or how the Whiting School can best position itself to meet the challenges of a new century, stopping to plan, rather than just holding on and trusting that it will work out, often feels like a luxury.
I am happy to report, then, that over the past year, we at the Whiting School (faculty, administrators, staff, alumni, and members of our National Advisory Council), took the time to go through a strategic planning process. The results are terrific. The Strategic Plan, which we completed in the late fall, defines our considerable strengths and areas that we believe deserve further attention, laying out a clear roadmap for the school's future.
Our vision for the Whiting School is simple: Leadership Through Innovation. In order to realize this vision, we have defined four interconnected priority areas that will allow us to capitalize on our strengths and existing resources, develop new and promising areas of research and growth, guide our fundraising efforts, and broaden our outreach to international, corporate, and underserved audiences.
The four primary themes of the Strategic Plan are:
Collaboration and Innovation We will provide a supportive, entrepreneurial, and collaborative atmosphere that encourages and rewards innovation in selected areas of excellence.
Bioengineering We will enhance and broaden our position as the preeminent bioengineering program in the country and the world.
Education for Leadership We will educate future leaders by providing students with an innovative and distinctive education of the highest quality, both at the undergraduate and graduate level, in a diverse and inclusive environment.
Strategic Partnerships We will expand our role with respect to international and corporate programs and partnerships in order to mobilize, as never before, intellectual and technical resources from around the world in both education and research.
I encourage you to read the Strategic Plan, which includes a description of the school's long- and short-term goals, strategies, metrics for success, and the resources we'll need to achieve our goals. A condensed version and the full text are available online at www.engineering .jhu.edu/strategic-plan or you can request a print copy by calling (410) 516-4050.
The accelerated pace of new technologies and the research occurring in our labs mean that we are at the cusp of major discoveries that hold the promise of improved quality of life and the safety and security of generations to come. Thanks to all of you who helped with our strategic planning process. We are now prepared to realize our potential and ensure that the Whiting School remains at the forefront of discovery and engineering innovation.
Sincerely,
Nicholas P. Jones
Dean, Whiting School of Engineering