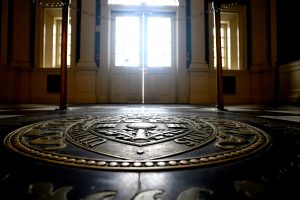 The Department of Civil and Systems Engineering is pleased to announce that Kimia Ghobadi and Tak Igusa are part of two separate projects that were recently named as recipients of 2020 Johns Hopkins Discovery Awards.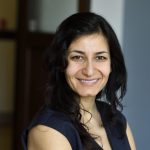 Kimia, the John C. Malone Assistant Professor in the department, is part of a team whose project is titled, "Emulating How Experts Think… Under Unknown Objectives and Constraints: Augmenting Machine Learning through Inverse Optimization to Automatically Generate Personalized Treatment Plans." Other members of her team include Tinglong Dai (Carey Business School), Ilya Shpitser (Engineering) & Todd McNutt (Medicine).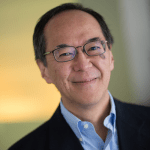 Tak, a professor in the department, is part of a team whose project is titled, "Developing a Model of Interactions between Climate Change, Conflict and Mental Health to Support Humanitarian Programming in Mali." Additional members of his team are Jura Augustinavicius (Public Health), Benjamin Zaitchik (Arts & Sciences) & Molly Lasater (Public Health).
In 2020, 41 Discovery Awards were given to interdisciplinary faculty teams across eleven units of Johns Hopkins. From utilizing machine learning to optimize stroke critical care to tackling CO2 emissions to addressing food insecurity, these Discovery Awards are solving complex problems and expanding the horizons of knowledge.
Altogether, the winning project teams—chosen from 274 proposals—include 136 individuals representing 11 Johns Hopkins entities.
For a full list of teams and their projects, click here.