Emily Kim '18 Named Vredenberg Scholar, Spends Summer in Singapore
May 15, 2018
During the summer a typical undergraduate student returns home, reconnects with friends, and gets a summer job. Emily Kim '18, however, is not a typical undergraduate.
This past summer, Emily was named a Vredenburg Scholar and received funds to study abroad in Singapore with the National University of Singapore as part of a program called SERIUS (Summer Engineering Research Internship for US Students).
While at NUS, Emily worked in CORE (Center for Offshore Research & Engineering), where she did research on offshore structure foundations. Her research is part of a bigger project for Singapore to commercially build structures in the water. The initial goal was to work with a geotechnical centrifuge for hands-on research, but, unfortunately, the centrifuge was broken the whole time she was there, so she ended up completing a great deal of background research on existing structures in order to understand how foundations in water had been built previously, and what has worked/what has not worked.
Her experience wasn't all work and no play. While the Vredenburg Travel Fund allows outstanding engineering students at Johns Hopkins the opportunity to apply their engineering, technology, and applied science skills and training in an international setting, being abroad gives students the chance to experience other aspects of the world as well. "I was able to walk across the border to Johor Bahru, Malaysia for a day trip; I visited Bangkok, Thailand and toured the Grand Palace; and I watched the sunrise at Angkor Wat in Siem Reap, Cambodia," she recalls.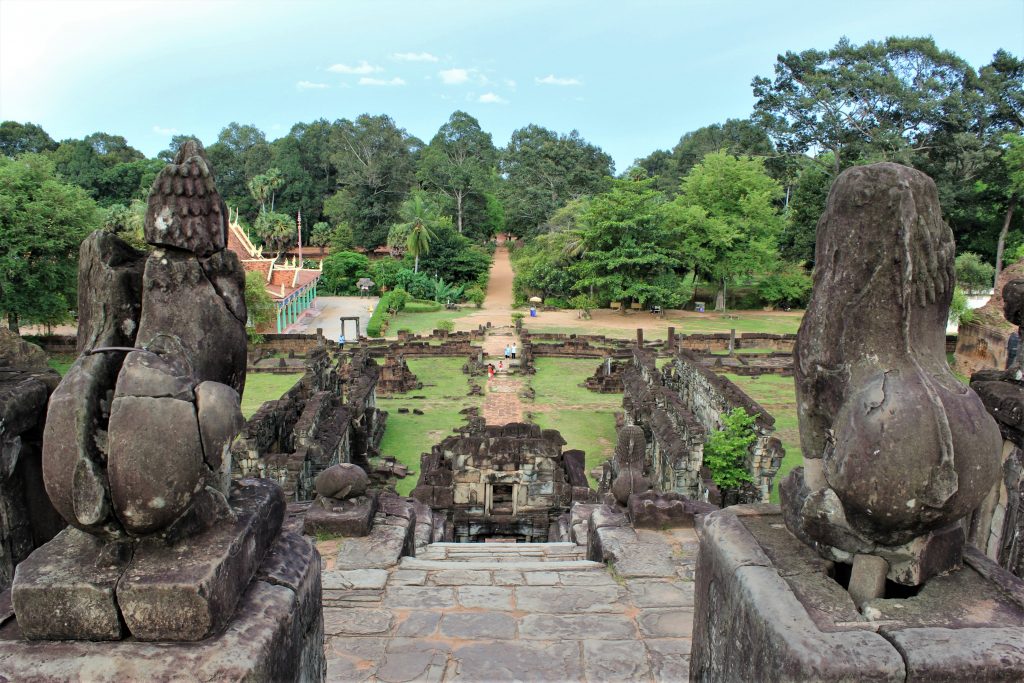 While she thoroughly enjoyed using her engineering expertise in another country, Emily said the best part of her time abroad was the food! "I had the chance to eat local food by the local people, and it was amazingly delicious. All of this could not have happened without the Vredenburg Travel Fund!"
For more information about the Vredenburg Travel Fund, click here.