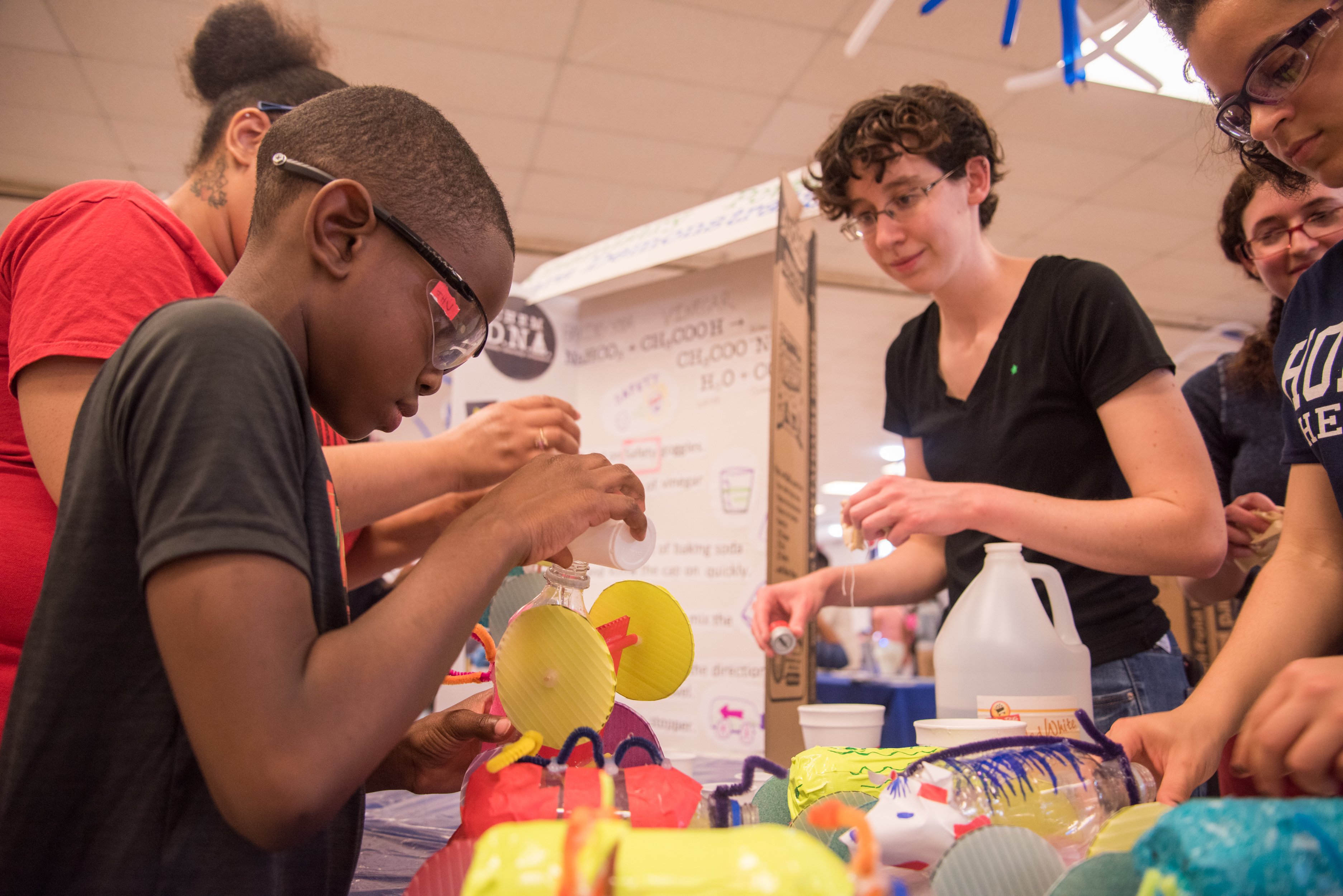 The SABES program provides opportunities for individuals to volunteer in support of our outreach effort.
To volunteer as an afterschool mentor, sign up here! To serve in any of the other capacities, please contact Erin, [email protected] or 410.516.5785 with your contact information, availability and STEM expertise.
—
STEM professionals, retirees, faculty, staff, post docs, graduate and undergraduate students, and STEM enthusiasts can volunteer with SABES as afterschool mentors who assist students with afterschool projects and expose students to potential STEM pathways. SABES accepts volunteers from Johns Hopkins, as well as the local Baltimore community.
JHU Faculty can volunteer to help produce materials for the SABES STEM Academy professional development. This course reinforces the science content knowledge of elementary teachers. Faculty produce short videos that teachers watch before attending a lesson facilitated by a Master Teacher.