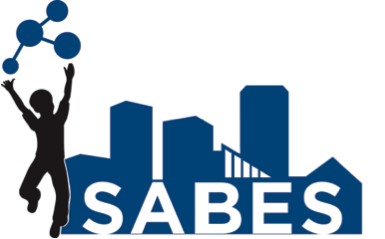 History of STEM Achievement in Baltimore Elementary Schools (SABES) began as an NSF-funded collaboration between Baltimore City Public Schools and Johns Hopkins University to improve educational outcomes in STEM disciplines throughout Baltimore City's elementary schools with a targeted focus on community engagement in three neighborhoods and is now available district-wide as K-5 science curriculum.
SABES began as a five-year project that served nine Baltimore City elementary and elementary/middle schools and sought to improve STEM curriculum and delivery in grades 3 – 5. In addition to the school day component, the project offered a STEM-focused afterschool program at each school in which students worked on student-developed, inquiry-based projects relevant to their communities. School day and afterschool students then showcased their work and learned from STEM experts, along with their families and community members, during biannual STEM Showcases.
SABES continues to leverage the expertise of JHU faculty, staff, post docs, graduate and undergraduate students, as well as local STEM professionals and retirees, and partners with Greater Homewood Community Corporation, Park Heights Renaissance, and Southeast Community Development Corporation. Volunteers can serve as afterschool mentors and guest speakers. This corps of volunteers works with SABES to help strengthen STEM expertise within City Schools.
SABES will directly impact approximately forty teachers and more than 1,600 grade 3-5 students.  Ultimately, the project seeks to create a community-wide culture of STEM learning relevant to the lives of its participants in ways that engage caregivers to sustain student curiosity outside of the classroom.
Arlington Elementary/Middle School*
Barclay Elementary/Middle School*
Dallas F. Nicholas Sr. Elementary School**
Dr. Martin Luther King, Jr. Elementary/School**
Highlandtown Elementary/Middle School (#215)**
Highlandtown Elementary/Middle School (#237)***
John Ruhrah Elementary/Middle School*
Margaret Brent Elementary/Middle School***
Pimlico Elementary/Middle School***
*Wave 1 Schools- Implementation began in SY 2013-14
** Wave 2 Schools- Implementation began in SY 2014-15
***Wave 3 Schools – Implementation began in SY 2015-16
For more information about the project or to see how you can become involved, please contact our Program Manager:
Erin Burk
Baltimore Out of School Time Program Manager
Center for Educational Outreach
Whiting School of Engineering
3400 N. Charles Street
Phone: 410.516.5785
E-mail: sabes@jhu.edu