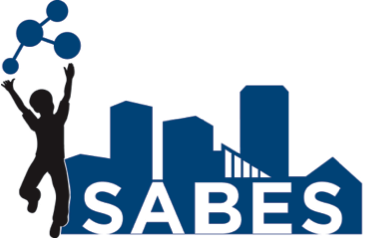 History of STEM Achievement in Baltimore Elementary Schools (SABES) began as an NSF-funded collaboration between Johns Hopkins University and Baltimore City Public Schools (City Schools) seeking to improve STEM curriculum and delivery in grades 3 – 5.  It focused on community engagement in nine schools within three specific neighborhoods: Greater Homewood, Greektown/Highlandtown and Park Heights. SABES continues to operate beyond initial grant-funding to date in an independent partnership with City Schools and locals afterschool programs.
The project included science curriculum with literacy and engineering infused, content-based professional development, instructional coaching for teachers, and community-based events called STEM Showcases.   With additional funding from the Maryland State Department of Education (MSDE), the team was able to expand the curriculum to now include grade K-5.  The SABES curriculum is currently being used as City Schools' science curriculum.
City Schools' continues to maintain the school day curriculum and professional development, while the Center for Educational Outreach works with partners to implement the SABES afterschool curriculum and the annual STEM Showcase.
For more information about the project or to see how you can become involved, please contact us:
SABES Program
Center for Educational Outreach
Whiting School of Engineering
2701 N. Charles Street, 5th Floor
Phone: 410.516.0493
E-mail: [email protected]