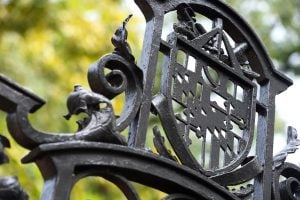 The Johns Hopkins Algo Trading Team spent the fall semester designing and implementing trading algorithms in Trading Technologies' Algorithm Design Lab. Schools from across the country created algorithms for Trading Technologies' showcase, and presented their work on January 15 in Chicago at Trading Technologies' headquarters.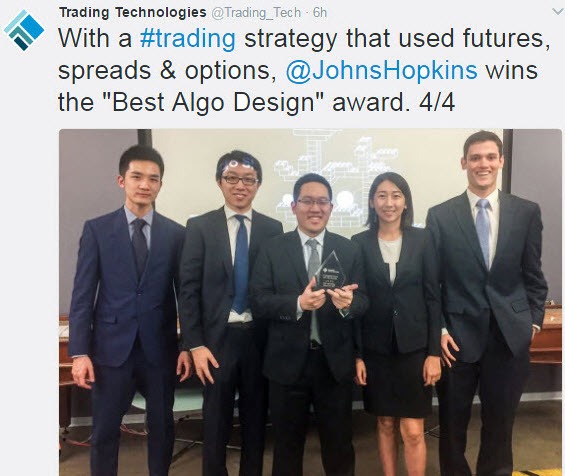 The Hopkins' team comprises Financial Mathematics MSE students. The team was created by Eddie Costantini (far right), and was represented by (from left to right) Yunfan Zhao, Daniel Chen, Shiqing Sun, and Leslie Sun.
For their hard work and implementation of separate low and high volatility algorithms, the team took home the Best Algorithm Design Award.